Wahoo's Sadie Murren joins Nebraska Women's Basketball Team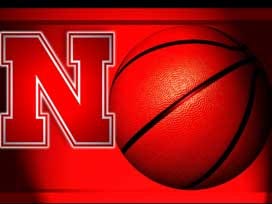 Posted By: Sports
All-Nebraska guard Sadie Murren from Wahoo High School will join the Husker women's basketball team for the 2012-13 season, Coach Connie Yori announced on Thursday, May 3.
"We're excited about Sadie joining our team," Yori said. "She can shoot the three and get to the basket, but I think her toughness sets her apart. She has been well-coached, and we expect her to immediately bolster our backcourt."
Murren, who was ranked as the No. 226 overall high school player in the nation by Blue Star prior to her senior season in 2011-12, was a second-team Omaha World-Herald All-Nebraska and Lincoln Journal-Star Super-State selection as a senior.
Murren averaged 17.6 points and 2.9 rebounds per game for the Warriors, while helping Wahoo to a 21-5 overall record in 2011-12.
The 5-8 senior guard was a first-team Class C-1 All-State selection in 2010, 2011 and 2012. She averaged 16.9 point, 5.7 assists and 4.0 steals per game as a junior for a 27-2 Wahoo team that finished as the Class C-1 state runner-up.
The Colon, Neb., native also helped the Warriors to the Class C-1 state championship game as a sophomore in 2010. In her career for Coach Linda Walker at Wahoo, Murren was the school career leader with 1,449 points, 402 assists and 255 steals, and she also knocked down 166 three-pointers. Murren capped her high school career by being chosen to compete for the Red Team at the 2012 Nebraska Coaches Association All-Star Game.
Outside of high school basketball, Murren played for Coach Dan Lesoing and the Cornhusker Shooting Stars program, alongside current Husker Emily Cady from Seward.
"I am so excited to play in front of my home state and blessed to have the opportunity to play so close to my friends and family," Murren said. "I played with Emily on our club team, and to have the chance to play with her again is just amazing. I'm also excited to play with Jordan (Hooper), a player I watched very closely when she came to the state tournament. I never thought I would have the chance to play with these two athletes, but now that I do, I am going to make the most of it."
In addition to playing with fellow Nebraskans on the court, Murren said she was impressed by Nebraska's overall athletic program.
"I chose Nebraska because of the culture and the program that Coach Yori has established," Murren said. "Not only does Nebraska excel on the court, but the academic support off the court is amazing and sets it apart from the other institutions I looked at. Also, the people here are amazing and I instantly connected to them."
Murren originally signed a National Letter of Intent to play at Wisconsin-Green Bay but was granted a release from her NLI after Coach Matt Bollant left the school to be the head coach at Illinois earlier this spring.
Murren, who originally chose Green Bay over Creighton and South Dakota State, selected Nebraska over Illinois and Iowa State.
Murren was also an active competitor on the Wahoo track and field team, finishing sixth in the girls 300 hurdles at the 2010 Class B State Track and Field Championships. She also competed in the 100 hurdles, the 4×100 relay and the 4×400 relay, while also playing softball during her prep career.
In addition to her accomplishments on the court, Murren was also a standout in the classroom. She ranked among the top five students in her 65-person high school graduating class. She earned academic all-state honors in basketball in 2011 and 2012, and in track and field in 2011.
She was also honored as a 2011 Pinnacle Bank High School Leader award winner, which was presented by Gov. Dave Heineman to the top 50 high school juniors in Nebraska based on academics, leadership abilities, community service and school involvement.
Sadie, who is the daughter of Mike and Vicki Murren, comes from a basketball family. Her brother, Taylor, and sister, Mattie, will both play at Briar Cliff in Sioux City, Iowa, this coming season. Taylor will be a senior and Mattie will be a sophomore Sadie's older brother, Matt, is a high school teacher and assistant boys basketball coach at Clarkson High School.