Early Spring weather brings longer allergy season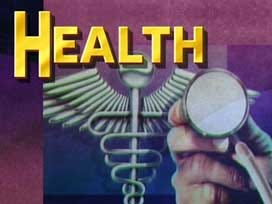 By: Kali Nicole
knicole@Klkntv.com
With the high temperatures Lincoln will experience this week, the pollen count is causing some people to suffer earlier than ever.
It's the weather you thought no one could complain about, but unfortunately, with some unseasonably warm temperatures comes an unseasonably long allergy season.
All around town, students are out on Spring Break, soaking up the 70s, but it's not all sunshine for the Kaarstad's outdoor adventures. "The downside is you know, I always have to carry medication on me like Benadryl in case he does start to suffer. His nose gets stuffed up pretty bad," said Shannon Kaarstad.
Local doctors say the Kaarstad's aren't alone. "Nebraska is ahead with a much higher pollen count. We're probably a couple weeks higher this year at this time than last year," said Dr. Suzanne Vandenhul with Antelope Creek Family Physicians.
Dr. Suzanne Vandenhul also adds it could mean more severe symptoms during this especially long allergy season. But no fear, she has some home remedies. "The raw, unpasteurized honey that's locally produced sometimes helps but that may take months to even a year before you notice any benefits from that. A lot of people also try sinus irrigation like a netty pot. Another thing, make sure you're showering at night time so you're not getting to sleep with pollen in your hair and clothing," said Dr. Vandenhul.
Of course, there's always meds too. Claritian, for example, can be bought over the counter, as can Benadryl. Some doctors around town say stay away from more than occasional use of that stuff. Benadryl's side effects can be extremely tiring.
Good to know for this active mom with three busy little boys. "There's a lot of stuff you can do so you can keep your kid comfortable but so they can still play outside," said Kaarstad.
Dr. Vandenhul told Channel 8 Eyewitness News Nebraska is also the number one state for ragweed. That doesn't pop up until late summer, but it still is something to keep in mind if your allergies are already bothering you.