Watch Party on Friday at PBA for NCAA Tournament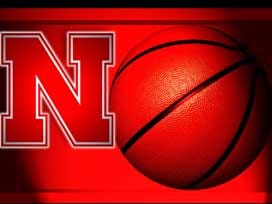 Posted By: Sports
Watch Nebraska vs. Baylor Game at Pinnacle Bank Arena on March 21
(Lincoln, NE) – Nebraska fans who are looking for a spot to watch University of Nebraska Men's Basketball team take on Baylor in the first round of the NCAA Tournament can do so at Pinnacle Bank Arena. The arena will host a Go Big Red "Lunch Madness" viewing party starting at 10:30 a.m. on Friday, March 21. The game between Nebraska and Baylor is tentatively scheduled to start at 11:40 a.m. in San Antonio. The viewing party will continue through the conclusion of the Creighton University vs. Louisiana-LaFayette basketball game which immediately follows the Husker-Baylor game.
The public is invited to watch the games on the arena video boards. Admission is free with lunch specials available at select concession stands featuring: $2 hot dogs, $4 beer (12 oz.), nachos, Philly cheesesteak sandwiches, popcorn, chips and select candies. During each game, prizes will be raffled to lucky fans in attendance. Fans can enter the arena from the main and north entrances. $3 parking will be available in the Pinnacle Bank Arena Premium Garage as well as free parking in the Festival Parking Lot.
What: Go Big Red "Lunch Madness" Viewing Party
When: Friday, March 21, Doors at 10:30 a.m. / Game Time at 11:40 a.m.
Admission: Free to the public
More Info: www.PinnacleBankArena.com
###