Water safety awareness after recent drowning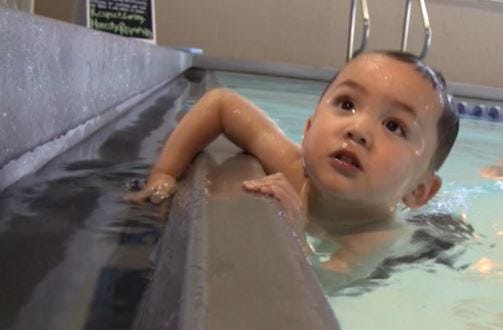 Posted by: Abigail Wood
awood@klkntv.com
After a Lincoln boy drowned in his swimming pool over the weekend, people are raising awareness of water safety and reaching out the comfort the family. Blake and Cathy Collingsworth, who lost their own son seven years ago to a similar accident, say their hearts go out to the family of 3-year-old Charlie Murphy.
"It happens to every adult. Every parent or grandparent has missed their child for just a few minutes and its,…yeah," said Blake Collingsworth. "When we hear news like this it breaks us up cause it takes us back to what happened to us that day and we hope we can do something to put a dent into the problem."
Blake and Cathy encourage parents to enroll their kids in swimming classes and discuss water safety often.
They tell parents to take advantage of swimming classes like those at Lifestrokes or the YMCA.
These classes focus on helping a child avoid panicking in the water.
"We do a lot of classes that teach how to be comfortable underwater," said Jessica Bailey, owner of Lifestrokes, "so if they do fall in they have good breath control, they don't panic and swallow it up into there nose and their stomachs and if they fall in turn around going back to the wall for that safety so they can hang on tight and wait until an adult comes and helps them."
Melissa Kenzi from the Cooper YMCA says their Float for Life class, aimed at ages one to three, has the main goal of water survival.
"So turning over and floating on their back and their getting back to the side. They're never going to be drownproof—no one is—but what we want them to be is give them precious seconds," said Kenzie, Cooper YMCA program director.
Cathy said she has compassion for the Lincoln family who just lost their 3-year-old, and wants them to know they aren't alone.
"I just lost my heart when I heard the news…as a community we need to be standing behind them."