Waverly Man In Critical Condition After Fight With Brother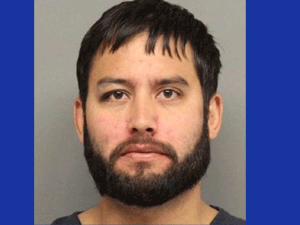 By: KLKN Newsroom
8@klkntv.com
Press Release from Lancaster County Sheriff's Office.
On November 8th, 2015 at 4:48 p.m. the Lancaster County Sheriff's Office responded to a call in the 14600 block of Jamestown in Waverly.
Deputies found Brent Hernandez, 39, of Waverly in the yard of the residence. Brent had visible injuries to face and forehead. He was initially responsive and was treated by medical personnel. During his transport to a local hospital, he lost consciousness. Brent suffered a subdural hematoma. His injuries are life threatening and he remains in critical condition.
The investigation revealed Brent was engaged in a physical altercation outside of the residence with his brother, Keith Hernandez, 32, of Waverly. Witnesses said the altercation began while Keith was seated in the passenger set of the car and Brent began striking him. The assault escalated when Keith exited the vehicle, hitting Brent multiple times until he fell striking his head on the pavement. Keith continued to assault Brent while on the ground.
On November 9th, 2015 Keith Hernandez was arrested for 1st degree assault and lodged at the Adult Detention Facility. The investigation is continuing.