Web Site For State Budget Concerns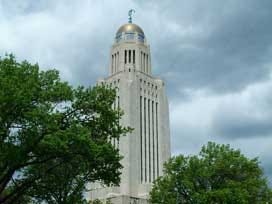 A new Web site has been set up to make it easy for Nebraskans to make their state budget wishes known to the governor and Legislature.
The site, www.NebraskaBudget.com includes a form asking questions about budget priorities and about financial challenges faced by visitors to the site.
The responses will be sent to the Legislature's Appropriations Committee and the governor.
The site's creation was announced on Monday by state Sen. Jeremy Nordquist of Omaha, who is on the committee.
Gov. Dave Heineman called a special session of the Legislature for next month after September tax revenues fell $40 million short of projections.
Legislators and the governor will be considering where to cut the two-year budget.