Wednesday Practice Report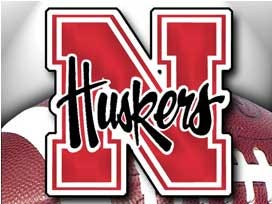 The Nebraska football team held its first full-padded practice of fall camp on the Ed and Joyanne Gass practice fields outside of the Hawks Championship Center on Wednesday. Head Coach Bo Pelini provided an update on the first five practices of camp after the workout.
"Today, on all sides of the football, we didn't play up to our standards," Pelini said. "I didn't like today; I've liked everything up to today. Hopefully we take today as a learning experience. There was just too much inconsistency."
Despite the disappointing practice, Pelini is confident that the team is moving forward.
"You get to that point, four or five days into fall camp where their legs start to get a little bit heavy," Pelini said. "I think mentally, everything we've installed is starting to wear on our guys, but this is the time you have to be mature as a football team and be strong and play through difficult times."
Pelini said the players that have struggled the most are the younger ones and added that the defense is ahead of the offense at this point during fall camp.
"Offensively, we've struggled, because obviously we are ahead defensively," Pelini said. "That's how it's always worked; you should be ahead defensively. We have some veterans, some guys who understand what we're doing, there were just sometimes we didn't show good composure out there as a football team. That's part of the deal, though, and hopefully it's a learning process."
Pelini added that seeing the players in full pads for the first time helped him to better evaluate their performance on the field.
"The evaluation is an everyday thing," Pelini said. "You have to be able to practice in different tempos and gear; that's part of the deal."
Nebraska returns to the practice field on Thursday afternoon, with its first two-a-day session of camp scheduled for Friday.