Western Neb. sheriff's candidate guilty of DUI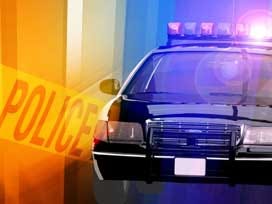 A candidate for sheriff in western Nebraska has been found guilty of drunken driving. Jeff Stevens, a former Keith County sheriff's deputy, was arrested in March on suspicion of speeding and driving drunk.
Court records show his blood-alcohol level was more than 0.14 percent, well over the legal driving limit of 0.08 percent. Despite his arrest, Stevens defeated incumbent Keith County Sheriff Kevin Mueller in the May primary, meaning Stevens will appear on the November ballot uncontested.
Stevens pleaded guilty and was sentenced Monday to six months' probation and ordered to pay a $400 fine. He will still be on probation when he takes office.