What is the Medicaid Redesign Act?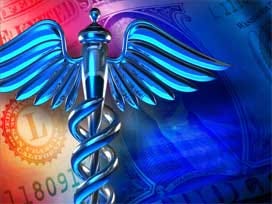 By: KLKN Newsroom
LINCOLN, Neb. (AP) Faith leaders are calling on Nebraska lawmakers to pass a new version of a Medicaid expansion bill that is slated for debate this year.
Church pastors circulated a letter Tuesday signed by more than 160 faith leaders in support of the Medicaid Redesign Act.
Sen. Kathy Campbell of Lincoln has said the new "redesign" bill would extend coverage to tens of thousands of low-income Nebraskans, while helping the state uncover more efficient ways to provide coverage. It also would direct the state to apply for a federal waiver so officials would have more flexibility to design a plan.
Lawmakers who oppose Medicaid expansion have defeated two measures in as many years. More than one-third of the Legislature is new this year because of term limits.