Whole Foods Market now open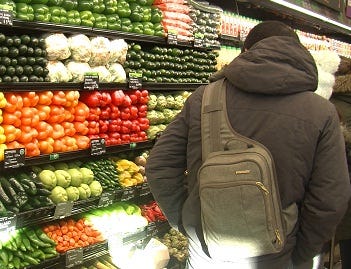 By: Hannah Paczkowski
hpaczkowski@klkntv.com
Linda Vollmer was passing Whole Foods when she noticed a large crowd in the parking lot celebrating the long-awaited grand opening.
It wasn't until she walked inside, that she fully had that 'wow' feeling.
"Oh my goodness! The colors of the vegetables and the way they've designed them on the wall and all the people, there's so much energy," Vollmer said.
Shoppers said felt like they were at a party with all the giveaways, deals and live entertainment.
"You're really going to come in and discover and absolutely beautiful store, beautiful food, we've got really wonderful prices and it's just an amazing experience they're going to get," Lincoln store leader Renee DeMan said.
From the wide variety of organically grown products, to the cafe, which is ready for lunch and dinner, customers can get a feel for the Whole Foods experience.
At the check-out, shoppers have a chance to help out a local charity. If they use a reusable shopping bag, or choose to not use a bag at all, they can either have a dime take off their bill, or donate it to organizations like the Lincoln Food Bank.
Vollmer said the entire experience will keep her coming back for more.
"My day's off to a great start!" she said.
Whole Foods is open seven days a week from 8 a.m. to 10 p.m.