Widespread icing expected with winter storm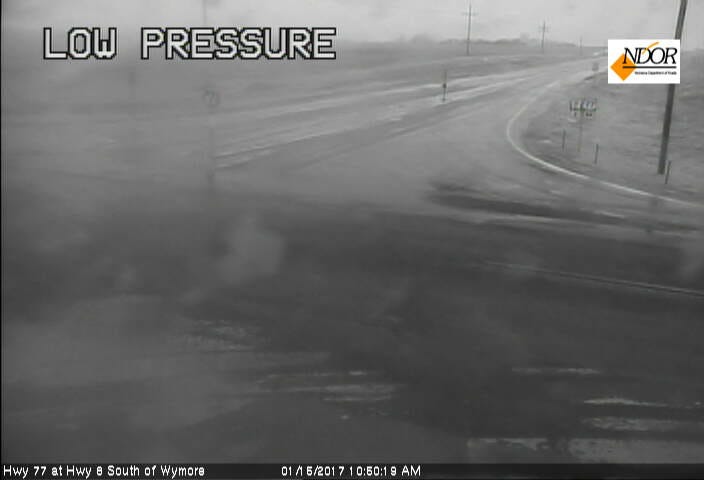 POSTED BY: Channel 8 Eyewitness News, mark haggar
8@klkntv.com
Most of the Channel 8 Eyewitness News viewing area is under an ice storm warning Sunday and Monday. Freezing rain has already caused dangerous travel conditions South and West of Lincoln. Light freezing started falling Sunday morning. More widespread freezing rain is likely Sunday night and Monday when over a quarter of an inch of ice could accumulate. The freezing rain will come in waves so don't assume the storm is over because it stopped raining. The freezing rain could mix with snow. The freezing rain could cause hazardous driving conditions as well as slippery sidewalks and parking lots. Heavy freezing rain could also cause power outages.
In anticipation of today's potential precipitation, Lincoln Public Works has ordered a material spreading operation of granular salt, pre-wet with anti-ice brine on all emergency snow routes, arterials, bus and school routes. Twenty vehicles will be deployed by 10:30 a.m. today. Road conditions are wet, with near-freezing surface temperatures.
The National Weather Service has issued an Ice Storm Warning, beginning noon today to 3 a.m. Tuesday, January 17. Light freezing rain and sleet is predicted for midday Sunday, with a possibility of freezing rain and sleet continuing overnight into Monday morning.
Lincoln residents are asked to use the Lincoln Police Department non-emergency phone number, 402-441-6000, to report fallen trees and limbs blocking streets. If branches are down on sidewalks or in the public right of way between the sidewalk and the curb, residents are asked to contact Community Forestry at 402-441-7847 (press "0") or forestry@lincoln.ne.gov.
Please stay informed on the status of snow operations in Lincoln. Additional information is available on the City website at snow.lincoln.ne.gov. If you have questions, you may call the Public Works Snow Center at 402-441-7644.