Wildfire continues to burn in Central Nebraska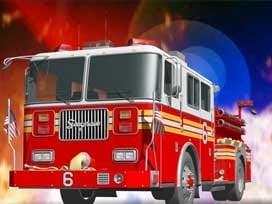 By: Cole Miller
cmiller@klkntv.com
A Nebraska wildfire continues to burn and keep firefighters busy. It's in North Central Nebraska, East of Valentine, thousands of acres have been charred by fires along the Niobrara River.
A lightning strike this past weekend sparked the blaze which has already destroyed ten buildings. Now local businesses are crossing their fingers they'll be spared. "We do have some people that it will definitely affect not only their homes, but their livelihood," said Nancy Sell, with Niobrara River Ranch.
On Monday morning, a federal management team arrived to help firefighters fight the blaze which has already charred more than 50,000 acres. One official says the extreme weather continues to make efforts difficult. "Less temperatures, more humidity and less wind would be nice, but we're not getting that," said Mike Wight with the Nebraska Department of HHS.
About 150 firefighters are on the front lines in three counties, Brown, Cherry and Keya Paha. Officials say there's no immediate threat to any surrounding communities, but urge nearby residents to be on alert. "Obviously, things can change quickly which is one of the biggest concerns so people just need to be ready," said Wight.
As for many businesses near the fire, in Valentine and Ainsworth, the summer months are the biggest money makers. Access to the Niobrara has been eliminated downstream of Smith Falls State Park, so part of the popular boating area is off limits.
"I've been out there for several years and it's beautiful and I would hate to see the land burn from the fire," said Sell.
If you and your family have plans to travel up to that area, officials say watch out for emergency crews and smoke on the roads.