Willman Ties for 40th at NCAA Norman Regional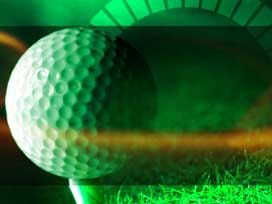 Senior Husker golfer Scott Willman shot a 3-over-par 75 in the final round of the NCAA Norman Regional at Jimmie Austin OU Golf Club on Saturday to tie for 40th. He finished third among the individuals.
Willman's 75 on Saturday went along with Friday's 77 and Thursday's 75, giving him a 227 total for the three rounds. He finished six strokes behind the individual champion, who was Alfred Kerstis of Arkansas-Little Rock. UTEP's Martin Simonsen turned in the second-best individual score at 223 as he tied for 27th.
Willman opened Saturday's final round on Hole No. 10, making pars on each of the first two holes before a bogey on the par-3 12th. After making two more pars on Nos. 13 and 14, Willman birdied three of the last four holes, along with a bogey on No. 16, to make the turn in 1-under-par 35.
Willman's momentum stopped after opening the front nine with a double bogey on the first hole, a 461-yard par-4. He made bogey on Hole No. 3 before another double bogey on No. 6. However, after pars on Nos. 7 and 8, Willman finished with a birdie on his final hole of the day for the third consecutive round, finishing the front nine in 4-over-par 40.
Washington won the team title at the NCAA Norman Regional, finishing with 860 strokes. Texas took second place at 864 as Florida State and Illinois tied for third. Oklahoma, who took fifth, earned the final spot in the NCAA Championship at 874 strokes. Washington's Chris Williams shot 209 to edge Illinois' Thomas Pieters by one stroke for the individual title.
NCAA Norman Regional
Jimmie Austin OU Golf Club
Norman, Okla.
Individual Results
T-18. Alfred Kerstis, Arkansas-Little Rock – 221 (73-74-74)
T-27. Martin Simonsen, UTEP – 223 (72-75-76)
T-40. Scott Willman, Nebraska – 227 (75-77-75)
T-45. Kevin Lucas, Nevada – 228 (71-79-78)
T-61. Mitchell McLeroy, Stephen F. Austin – 234 (76-77-81)
Team Top 5 Results
1. Washington – 860 (286-281-293)
2. Texas – 864 (279-293-292)
T-3. Florida State – 871 (279-292-300)
T-3. Illinois – 872 (284-291-296)
5. Oklahoma – 874 (287-292-295)