Windstream adding back-up system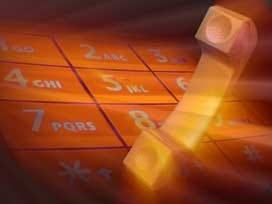 Windstream released a final reports on last month's huge phone outage, what went wrong and how do they prevent it from happening again. It was a Windstream router and a backup system that failed and disrupted 911 and phone service in more than a dozen counties.
Now Windstream is adding a second router. And customers say that another backup plan makes them feel safer. April first's massive outage: a Windstream router fails, keeping emergency officials from getting 911 calls and leaving thousands of customers without service.
Kay and Mike Rodriguez's phones went out at work. "We didn't have phones for almost 5 hours." "I know it got a little frustrating needed to contact customers, so we were using email which isn't always the best."
While businesses struggled to get by it was a more dangerous situation for law enforcement, who also had to use email to take reports. Now to guard against another outage, Windstream will install a second router by July costing the company $200,000 dollars. VP of Operations Brad Hedrick says it's necessary to keep customers safe.
"Adding another level of redundancy and diversity so should there be another particular switch out of service we can route around it completely and seamlessly so those 911 calls can go through appropriately," Hedrick said.
The company is also giving a $5,000 dollar donation to the Lincoln Amateur Radio Operators who helped save the day on April first.
Now the Rodriguez's say it's good to know there's a back up before the phones go down. "I think it's a good idea I don't know why they didn't do it sooner." "I feel a lot better a lot safer a lot more relieved because I was most worried about the 911 calls not coming in."
Tuesday the state Public Service Commission is launching a statewide investigation into phone infrastructure, also in hopes of keeping something like that outage from happening again.