Windstream franchise approved by City Council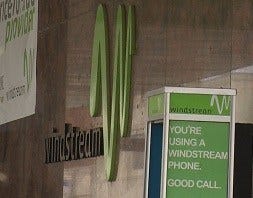 Posted By: Jenn Schanz
jschanz@klkntv.com
Since 1995, Time Warner Cable has been Lincoln's sole cable provider.
Monday, the City Council voted to change that.
Council members voted unanimously in support of a franchise agreement with Windstream, a company that already offers phone and internet services in Lincoln.
Windstream's new cable service is called Kinetic.
"Having competition finally should result in lower rates and overall better customer satisfaction," says City Councilwoman Leirion Gaylor Baird.
For the most part, Windstream's agreement with the city is similar to Time Warner's, but when it comes to service area the companies differ.
"Every part of town will be able to at least take advantage of some of this, it may not be every block, it may not be every house," says City Councilman Doug Emery.
Full Windstream cable services will be available to around half of the city, at first, come this spring and summer.
By of the end of the 15–year agreement, 80 percent of the city is expected to have access. Windstream will have to offer at least 140 channels.
Several changes were made to the original agreement Monday; one of them allows the city to play a role as the deal moves forward.
"One of the issues that we changed was that the city would have oversight on those provisions and would have to approve that negotiation between Time Warner and Windstream," says Assistant City Attorney Steve Huggenberger.
I spoke to Michael Pedelty, a Time Warner spokesperson, about the agreement over the phone.
"When you go through a negotiation like this, you're not going to get everything you wanted, and of course in this case we didn't get everything we wanted. But we certainly felt it was respectful, and a reasonable process," he says.
When it comes to your monthly bill, Time Warner can't make guarantees, but says they'll continue to make choices based on what customers need.