Wine And Howl Festival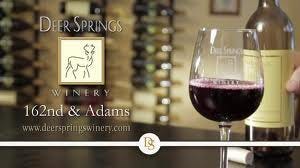 By: Ian Hest
IHest@klkntv.com
Luckily, here in Lincoln we had a beautiful day and some dog-lovers spent it wisely, helping their pets out at Deer Springs winery.
Nine year old Rojo is a rescue dog. One of the many dogs enjoying today and maybe getting a glass of wine while they're at it. Andrea Avila and Lori Hoetger says, "I mean wine and dogs are my two favorite things so it's nice to come out to something like this."
For Andrea Avila and Lori Hoetger, Deer Springs winery seemed like a little slice of heaven today. They came out with their dogs to the third annual Wine and Howl Festival, hosted by Lincoln Animal Ambassadors, to fund their low cost spay and neuter program.
"It's a great pair and it's great that it's a fundraiser to help out a cause too. My dog's a rescue."
Some playful pups soaked in the sun, others took a bath, and then there were some who just wanted to be heard. Molly Hoffmann says, "Anyone who's spent time with a cat or dog understands the importance of just trying to give a voice to the voiceless and try to help those who can't help themselves."
So far, the group says they've helped more than 650 animals, and hope this year to help even more. "If we can do 400 next year that's a lot of puppies and kittens that aren't going to be unwanted and without a home."
But no matter the final number. Today was a day for sunshine, maybe a glass or two, and spending some precious time with man's best friend. "I think the dogs are having more fun than we are so far."