Winter weather affects morning drivers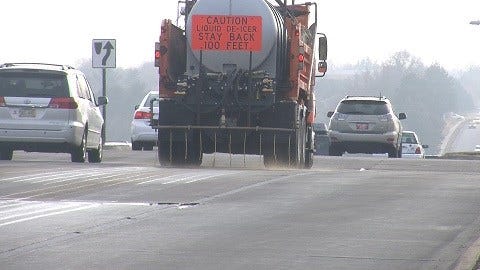 Posted By: Rachel Hofstra
rhofstra@klkntv.com
As the snow began to increase Wednesday morning, so did the number of accidents that officers were responding to. They say around 6:30 the calls started pouring in.
"My car started to slide forward and it just didn't stop," said Derek Allen.
"There is a roundabout and i actually almost went over that! It's really dangerous over there," Brian Acevedo said.
By 9 A.M. there were almost 70 accidents in Lincoln.
"Even the big cars, the trucks and stuff like that, they're having troubles too," said Acevedo.
Road crews were out Tuesday night and the next morning trying to prevent these hazardous conditions.
"The roads began to refreeze very quickly and quicker than we were able to respond," Ty Barger with Public Works said.
Officials say they started the night with 20 material spreaders covering the routes with salt, pre–wet with brine.
Around midnight they cut back to just five spreaders. They had others on standby but officials say because of when the snow fell and how quickly the temperature dropped they were not able to call them in.
"I had other resources that i could have called in but conditions deteriorated so quickly that there was just not enough time for us to respond, to get ahead of the rush hour traffic," said Barger.
Things calmed down throughout the rest of the day, but crews are still out.
As of 5:00 Wednesday evening Lincoln was up to 79 accidents.