Woman Arrested For Felony Theft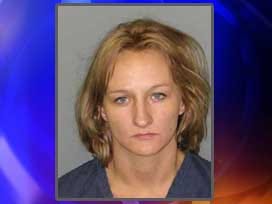 Lincoln police arrested a woman on theft charges. 30 year old Crystal Ozenbaugh was arrested after the owner of Yellowed Pages reported some business checks were stolen.
From the end of August to early September, 8 checks were forged, totaling more than $600 dollars. When police were talking to her, they noticed she was missing a tooth.
Police had been looking for a woman who had stolen a tip jar from Heideleberg's South who was missing the same tooth.
Police cited her for misdemeanor theft along with the felony theft by deception charges related to the forgies.