Woman Assaulted While Sleeping On Couch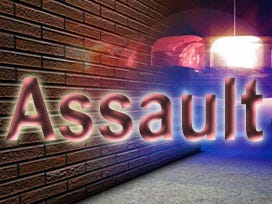 A 21 year old mother is recovering after a man tried to sexually assault her early Sunday morning during a burglary, according to Lincoln police.
Police say a man entered a home on the 220 block of South 48th Street, in Lincoln around 5 AM.
According to police, the victim was lying on her couch when the man attacked her. Police say she struggled with him but he was able to run out of the house.
The attacker chased after the woman, and the activity caught the attention of someone driving by, who then called police.
Police say the suspect ran back into the victims home, and out the back dooor.
The victim had two young children who were home at the time, but sleeping.
The attack appears to be random.
The suspect description is vague at this time, but he was a black male, wearing ahoobed sweatshirt that was drawn up around his face.
He may however, have noticable injuries on his neck and face, which he recieved from the victim during the struggle.