UPDATE: Woman dead and two others injured in crash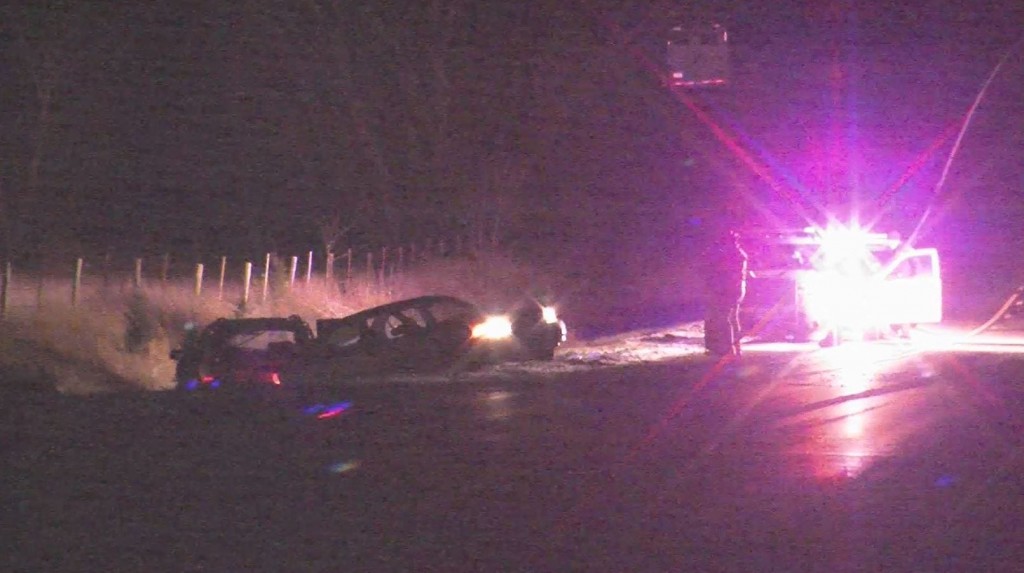 Posted by: KLKN Newsroom
8@klkntv.com
An early morning crash in Lancaster County kills one woman and injures two others.
The Lancaster County Sheriff's Office says 27–year–old Jessica Lyons and her husband were training to take over a paper route early Monday morning when tragedy struck.
The couple and another man were driving on Saltillo Rd. near 56th St. around 3:30 a.m. when the driver lost control.
"Apparently hit a patch of ice, spun out of control and entered the south ditch," Sheriff Terry Wagner said.
Sheriff Wagner says none of the three were wearing their seatbelts and Jessica was ejected from the car.
She was life-flighted to Bryan West where she was pronounced dead.
"Immediately after the crash, a vehicle came over the hill, saw there was a hazard in the middle of the roadway, took evasive action and went into the ditch."
No one in that car was injured.
Jessica's husband, 28–year–old John Lyons and the driver, 45–year–old John Norbert were taken to the hospital with non–life threatening injuries.
Jessica's family tells us she was a loving mother of a 16-month-old son and was studying to become a teacher.
"Jess was really a sweet girl and was helping take care of my father who is terminally ill with colon cancer," Lyon's sister-in-law Donna Lyons Bryer said. "She is a huge loss to our family as well as to her mother, father and brother.'
John Lyons was treated and released from the hospital Monday morning.
We're told the driver is still in intensive care with serious injuries.