Woman found guilty in fatal accident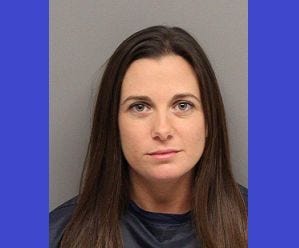 Posted By: Camila Orti
A Lincoln woman who turned herself in to police last fall after leaving the scene of an accident appeared in court.
A district court judge found 35-year-old Lindsey McCallister guilty of leaving the scene of an injury accident and driving under the influence. Although she originally told police her friend died after falling from the sun roof, the investigation revealed something different.
"There's a lot of questions and we don't have the answers," Robert Rubio said.
Robert, his son David and wife Cheri are still searching for the truth. Back in August, 27-year-old James Rubio was found dead in the street near 52nd and La Salle streets. Police say McCallister was driving the vehicle when Rubio somehow fell from it.
McCallister initially told police Rubio climbed out of the sun roof, something his family just couldn't believe.
"We just reflected on how difficult that was to hear and how we knew in our hearts it couldn't be true," David said.
On Friday, a county attorney said evidence leads the state to believe Rubio actually fell off the driver's side of the car, not the roof. It wouldn't be the first time McCallister lied. Police say she left the scene and initially told officers Rubio was driving, and that she couldn't find her phone after the accident.
"We later learned that she had actually made several texts and phone calls from the time of the accident to the time she was located," LPD Officer Katie Flood said back in October.
After pleading no contest, a district judge found McCallister guilty of leaving the scene of an injury accident resulting in serious bodily injury and DUI. As part of the plea deal, her tampering with evidence charge was dismissed.
Rubio's family says they're still looking for resolve.
"Jamie was a very special person and we loved him very much and he loved us very much," James's dad Robert said.
Channel 8 approached McCallister and her attorney after the hearing but they had no comment. McCallister is scheduled to be sentenced in March. She faces 1 to 20 years in prison.