Woman gives away Florida Georgia Line concert tickets she won on Froggy 98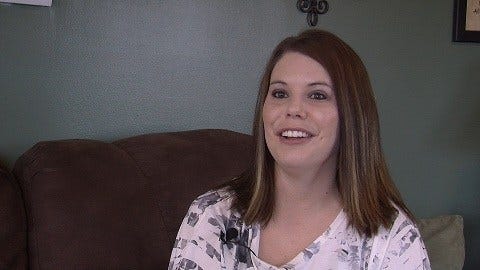 Posted By: Reid Kilmer
rkilmer@klkntv.com
A Geneva woman gives away a once in a lifetime prize.
Rachel Halbur had never won anything on the radio before.
But after winning VIP tickets and a meet and greet with the Florida Georgia Line Band via Froggy 98's telethon, Racheal Halbur had second thoughts about attending.
Halbur told us, "I had won the tickets for donating to St. Judes and wanting to help kids with cancer and that's the whole reason I donated and that's the only reason I won tickets so that's why I thought how often do you get the opportunity to do something like that for a kid with cancer."
Halbur called up a friend and asked for help finding someone who had gone through cancer that might enjoy the prize.
After a raffle through the Pediatric Cancer Action Network the lucky person was Matt Oswald.
A high school student who had been diagnosed with lymphoma cancer.
And guess who one of his favorite bands is? Florida Georgia Line.
Oswald told us how he felt once he found out he was going, "My heart started beating and i just got really excited, i didn't really believe it at first but then it sunk in and i was just like man this is going to be awesome."
Halbur who had a once in a life time opportunity thought this gift would better serve someone who had been through tough times.
Halbur said, "Its a small thing for me but for someone whose been through cancer and fought just to live its just a little thing i can do for them."
Oswald and Halbur have never met but if they had the chance Oswald said he'd give her a hug and tell her thank you