Woman in connection with former Lt. Gov. resigns from job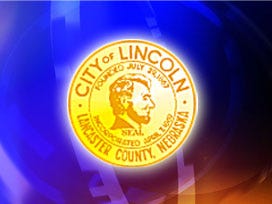 Posted by: KLKN Newsroom, 8@klkntv.com
A Nebraska woman who exchanged numerous phone calls with former Lt. Gov. Rick Sheehy has resigned from her job.

The nonprofit "We Support Agriculture'' announced Thursday that Michele Ehresman has stepped down as the group's executive director.

Her resignation comes less than a week after Sheehy resigned, following questions into his use of a state cell phone. An investigation by the Omaha World-Herald found that Sheehy called Ehresman and three other women frequently.

"We Support Agriculture'' says the organization and Ehresman mutually agreed to end her contract. The group declined to comment further.

Ehresman did not return phone calls on Thursday. One of her phone numbers has been disconnected.

Five agriculture groups formed "We Support Agriculture'' in 2011 to combat criticisms from animal rights groups.