Woman in wheelchair shot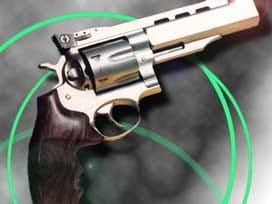 A 24-year-old Omaha woman is recovering from a bullet wound suffered after she fell from her wheelchair while struggling with a gunman. Officers were called to the shooting southwest of downtown a little before 11:30 p.m. Wednesday.
They found LaTika Goodwin on the ground, her wheelchair nearby. She told officers that she is using the wheelchair while recovering from surgery. Goodwin told the officers that two men wearing masks got out of a vehicle that pulled up near her.
She says she tried to take a weapon away from one of the men, then was shot after she fell from her wheelchair. Officers say her wound is not life-threatening. No arrests have been reported.