Woman killed in crash after grandson swerved to miss deer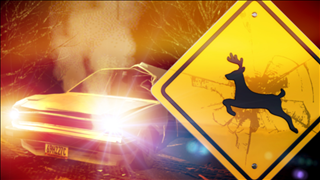 Posted By: Channel 8 Eyewitness News
8@klkntv.com
NELSON, Neb. (AP)
Authorities say a man reported that he swerved to avoid a deer and then crashed a minivan he was driving in southern Nebraska, killing his grandmother.
A passer-by called 911 about 8 p.m. Saturday, telling authorities about seeing the minivan in a creek and then a man walking a couple miles east of the crash site near Nelson. Deputies and medics found the body of 61-year-old Vickie Boykin in the wreckage. She lived in Oak.
A deputy found her grandson, 23-year-old Paul Boykin, who later said he was driving with his grandmother west into the sunset when he suddenly saw the deer and swerved to miss it. The Nuckolls County Sheriff's Office says the minivan went out of control and ran off the road into Elk Creek.