Woman possibly assaulted before DUI fatal crash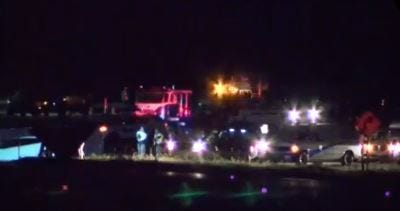 Posted By: Channel 8 Eyewitness News
8@klkntv.com
Paige Seaton, charged with motor-vehicle homicide and DUI in the death of 15-year-old Alexandra Linscott earlier this month, may have been sexually assaulted about an hour before the crash, according to her attorney.
James Martin Davis, who is representing 22-year-old Seaton, said the allegations don't change the deadly nature of what happened, but could show whether she was willingly intoxicated that night.
"We're not saying anything that happened before excuses her," Davis said. "We're saying there are factors that need to be determined that are relevant to this whole story."
Court documents show Seaton said she was sexually assaulted by a man at a home in Louisville that night, and that she informed a nurse of that while being treated at CHI-Bergan Mercy Hospital.
The Cass County Sheriff's Office is investigating whether a sexual assault occurred and is awaiting test results.
According to Davis, Seaton gave the man a ride to their Alcoholics Anonymous meeting and that she was sober at the time.
"After she got there, she doesn't remember anything other than the fact that he gave her some kind of drink," Davis said.
Davis said Seaton's parents apparently got a hold of a graphic Snapchat photo that Seaton sent allegedly depicting the assault.
"They're trying to piece together what happened in terms of how she became intoxicated and what happened to her while she was at this gentleman's house," he said.
Seaton has broken bones all over her body and has been confined to a wheelchair since the Oct. 4 crash. Her attorney said she lives with the guilt of what happened that night near Highway 50 and Riha Road in Sarpy County.
Sheriff's officials have said they recorded her blood-alcohol content as .180 just after she allegedly crossed the center line, almost hitting another vehicle head-on, killing Alexandra and severely injuring her mother.
Seaton posted bond and is on 24-hour house arrest and can leave her home only to go to doctors appointments. She is due back in court in November.
Courtesy: KMTV Media Partner