Woman running to raise MS awareness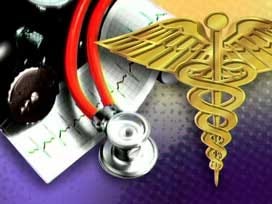 Ashley Kumlien is halfway across the U.S. and halfway to her goal to raise money for MS research.
Kumlien began her run in San Francisco more than three months ago. Now, she's about half way to New York and half way to her goal, 50–thousand dollars to go towards finding a cure for Multiple Sclerosis.
Kumlien was in Lincoln Monday, and on her way to Ashland. She generally runs up to 30 miles a day, inspired by her mother, who for 27 years has been living with Multiple Sclerosis.
M-S is an autoimmune disease that affects the brain and spinal cord (central nervous system.)
Kumlien is trying to raise awareness about M-S, and do everything she can to find a cure. But that's not all she hopes people come away with from her run.
"I also want people to take their abilities as gifts not to take them as granted. You have this ability to exercise so go out and do it or you have this ability to help then definitely go out and do it because I think we are far more capable of doing things than what we really actually realize," says Kumlien.
So far, Kumlien has raised about 20–thousand dollars. She says once she finishes, all the money she raises will go to the Montel Williams M–S Foundation.
For more information about this, log onto: www.msruntheus.com