Wong Named 2014 AAI Award Winner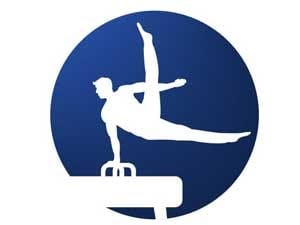 Posted By: Sports
Wong Named 2014 AAI Award Winner
Nebraska gymnast Emily Wong has been named the 2014 AAI Award winner, recognizing the most outstanding female gymnast in the country. The honor is given annually to the nation's top gymnast on the basis of athleticism, academic excellence and civic responsibility. The award is voted on by the NCAA women's gymnastics head coaches and was announced at the championship banquet Wednesday night in Birmingham, Ala.
Wong is the second Nebraska gymnast to receive this coveted award behind Richelle Simpson who captured the honor in 2005.
In her senior season at Nebraska, Emily Wong has cemented her position as one of the nation's top all-around student-athletes in the country. At the 2014 Student-Athlete Recognition Banquet Wong was named Nebraska's Female Student-Athlete of the Year, while also claiming the Big Ten Medal of Honor for her accolades.
Wong is known for her contagious smile that shines brightest when she is with her friends, family and while performing her floor routine that earned her third-place at the 2013 NCAA Championships last year. Her smile has helped her overcome many challenges over the years, including the recent passing of her father last October. Wong competes this season with a heavy heart as she wishes her father was still cheering her on in the stands, as he did every meet since she started competing as a little girl. This setback has not slowed her down; instead it has fueled her to one of the best senior seasons by a Nebraska gymnast in school history.
Through the 2014 regular season, Wong captured 32 event titles, remained undefeated in the all-around, while posting some of the top scores in the country. Her senior season has been dedicated to her father and her incredible strength has inspired the entire Nebraska gymnastics team to one of the best starts to a season since 1997.
An eight-time All-American in competition Wong has earned countless all-conference awards during her time at NU. In March of 2013 she became the first Big Ten gymnast to win back-to-back conference all-around titles since Penn State's Brandi Personett (2007-08). Her four awards at the 2013 conference championships were the most in a single season for any Husker since Emily Parsons captured four honors in 2005. The Grand Forks, N.D., native has captured over 60 event titles throughout her career as a Husker and has spent most of her senior season ranked in the top-four nationally in the all-around.
At the 2014 Big Ten Championships Wong collected two career-high scores on beam (9.95) and floor recording a perfect 10.00 to become only the second Nebraska gymnast to record a 10.00 on the event behind Richelle Simpson. Wong was awarded Big Ten Gymnast of the Year for her efforts during the season.
Wong took home her 10th all-around crown at the 2014 NCAA Seattle Regional by delivering a notable performance. She recorded a career-high mark of 9.95 on bars and a 9.90 to take home top honors on both events en-route to the Regional all-around crown with a score of 39.625.
Wong is not only defined by her exceptional performances in the gym, but also her work in the classroom. She has earned numerous academic awards as a nutrition, health and exercise sciences major, including Academic All-America honors, three-time NACGC/W Scholastic All-America accolades and three-time Academic All-Big Ten honors. In March of this year, Wong was named the Wayne Duke Postgraduate Scholarship Award winner.
Wong has been a staple in the Lincoln community and has participated in an array of outreach activities through the Nebraska Life Skills program. She has volunteered with a variety of programs, including elementary and middle school visits, Breast Cancer Awareness events, Lincoln Children's Zoo "Boo at the Zoo" and Cedars Youth Services. Wong will graduate in December of 2014 with a 3.918 GPA earning her Bachelor's degree in nutrition, exercise and health sciences and a minor in psychology/child, youth and family studies. She intends to continue her education to become a physical therapist.
2014 AAI Award Finalists
· Katherine Grable, Arkansas
· Kim Jacob, Alabama
· Alaina Johnson, Florida
· Joanna Sampson, Michigan
· Taylor Spears, Oklahoma
· Emily Wong, Nebraska – Winner