Wong Notches Pair of Top-10 Finishes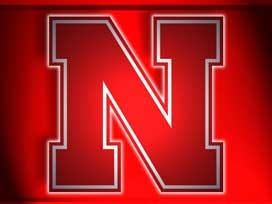 Posted by: Sports
Nebraska women's gymnast Emily Wong notched a pair of top-10 finishes on floor exercise and vault on the final day of the 2013 NCAA Championships. The junior capped a stellar season by snagging 3rd place on floor exercise and 10th on vault at the individual event finals on Sunday afternoon in Pauley Pavilion on the UCLA campus.
Wong opened her night on vault as the last competitor in the third and final flight of the event. She stuck the landing on her yurchenko full vault to give her an average score of 9.8833 from the six judges and claim a top-10 finish on the event at 10th overall. Alabama's Diandra Milliner and LSU's Rheagan Courville tied for the national title, scoring averaging identical scores of 9.9250.
Wong's confidence was on full display as she followed up with a big floor exercise routine, scoring a 9.9125. The Grand Forks, N.D., native finished third overall, trailing only Alabama's Milliner (9.925) and national champion Joanna Sampson of Michigan (9.9375). Her third place finish was the highest for any Husker gymnast since Emily Parsons finished second nationally on beam in 2008.
Wong's performance at the NCAA Championships officially concluded the 2013 season for the Nebraska women's gymnastics team. The squad wrapped up the year with a 19-5 record overall, a Big Ten conference title and six All-America awards between two competitors in Jessie DeZiel and Emily Wong.
2013 NCAA Championships
Individual Event Finals
Vault
1. Diandra Milliner (UA): 9.9250
Rheagan Courville (LSU): 9.9250
3. Olivia Courtney (UCLA): 9.9167
4. Kaelie Baer (UCLA): 9.9083
5. Ashanee Dickerson (UF): 9.9000
Lindsay Mable (MINN): 9.9000
Vanessa Zamarripa (UCLA): 9.9000
8. Sarie Morrison (LSU): 9.8917
Tory Wilson (UTAH): 9.8917
10. Emily Wong (NEB): 9.8833
Floor Exercise
1. Joanna Sampson (MICH): 9.9375
2. Diandra Milliner (UA): 9.9250
3. Emily Wong (NEB): 9.9125
4. Bridget Sloan (UF): 9.9000
Lindsay Mable (MINN): 9.9000
6. Katherine Grable (ARK): 9.8875
Marissa King (UF): 9.8875
8. Nansy Damianova (UTAH): 9.8750
9. Rheagan Courville (LSU): 9.8125
10. Kim Jacob (UA): 9.8000
11. Olivia Courtney (UCLA): 9.77
12. Alina Weinstein (ILL): 9.7500
Source: UNL Sports Information Department