Woods Center breaks ground on new tennis center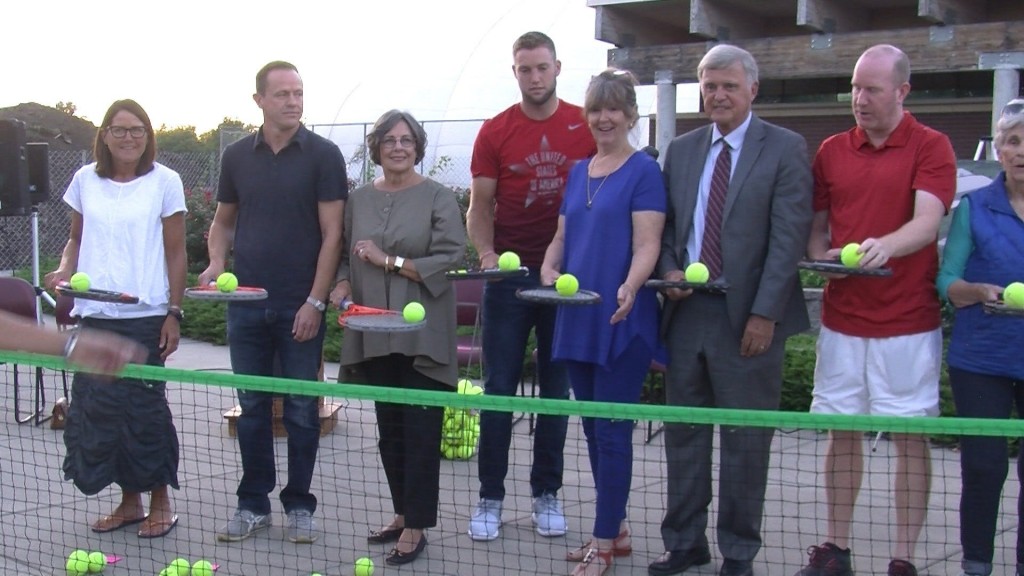 Posted By: Sarah Fili
sfili@klkntv.com
The Woods Park Tennis Center is finally breaking ground!
After nearly two years of fundraising, the tennis center can begin work on the new courts.
They'll replace the 2 bubbles. It's a more than six million dollar project, funded both privately and publicly.
With the addition of the new space, Lincoln could potentially host regional tournaments.
Olympic medalist and Lincoln native Jack Sock stopped by to thank donors.
"It's uh, amazing memories here as a kid, playing on every court here, spending hours and hours after school as a kid so that's sad to see that go but on the other side of that you know you're going to have a brand new state of the art facility," Sock said.
This is part of a larger project going on at the tennis center, they hope to have everything done by May of 2017.