Work Continues On Stimulus Bill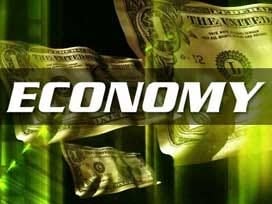 The Senate continues work on the economic stimulus package hammered out Friday between Democratic leaders and a handful of Republican and Democratic moderates.
The deal trims more than $100 billion from the plan and weighs in at $827 billion. Moderates pushed for cuts in programs that might not generate sufficient jobs quickly.
While ensuring passage of Obama's plan in the Senate within a few days, possibly Monday, the deal sets up difficult negotiations with the House.
The measure still includes President Barack Obama's signature tax cut of up to $1,000 for working couples. Also included is a tax credit of up to $15,000 for homebuyers and smaller breaks for people buying new cars.
In a key reduction $40 billion would be cut from a "fiscal stabilization fund'' for state governments.
Nebraska U.S. Rep. Adrian Smith says while he appreciates President Barack Obama's first attempts at bipartisanship, the tone of the Democratic House leader has been "very disappointing.''
The Republican says House Speaker Nancy Pelosi has been using the media to engage in partisan politics.
And he says that while Obama has set a positive tone, no Republicans were invited to the table in House talks on the economic stimulus package. No Republicans voted for the bill in the House.
Smith says the Senate is at least making an effort at bipartisanship. Sens. Susan Collins, a Republican from Maine, and Ben Nelson, a Democrat from Nebraska, are leading an effort to cut $110 billion from the bill.