Workers on edge after seven unsolved robberies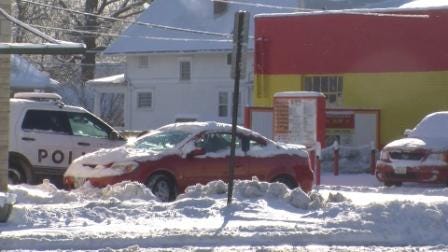 By: Lauren Fabrizi
lfabrizi@klkntv.com
Seven unsolved armed robberies in the span of a week have left workers concerned.
"It's just scary you know, because if you don't move quick enough or you tell them no, or if it's something they don't want to hear, they can just shoot you, like not even thinking about it, not thinking about any consequences," Heather Bell, Amigos assistant manager said. "And then someone ends up dead."
Bell works at the Amigos near 15th Street and Pine Lake Road, right across the way from Subway, which was targeted Wednesday morning. Fearing for their own restaurant, Amigos closed up shop early that night.
"You like to think the earlier in the day you close, the less likely you're going to be," supervisor Andy Day said. "But I know Subway got hit in the morning, so I guess we're never really safe."
On the same strip as Subway, Fuji Sushi & Grill now hopes the landlord will provide more security cameras.
The most recent armed robbery was Monday morning at DeLeon's near 27th Street and Randolph Avenue. Businesses all around Lincoln have been hit– mostly fast food restaurants– but also two hotels and a smoke shop. No one was hurt.
In almost all cases, the suspect is described as a white male in his twenties to thirties, tall with a slim or medium build.
When it comes to the person or people involved, workers have one hope:
"That we catch 'em as soon as possible," Day said. "Be safe around here and just relax a little more."
At this point, authorities said it's hard to tell if any of the robberies are related. If you have any information, call police at 441–6000.