Working while we sleep, the life of an overnight construction worker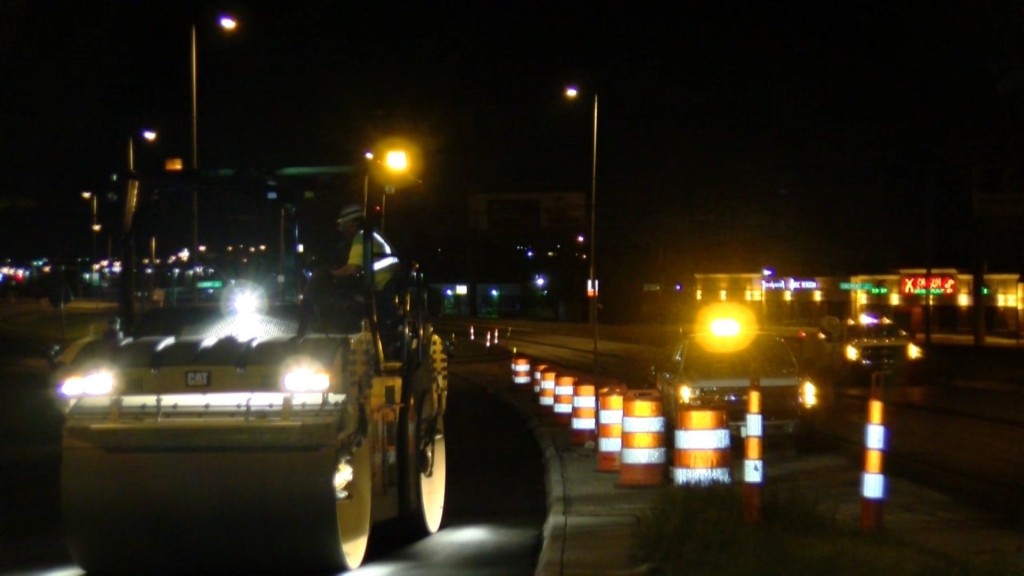 Posted By: Fahima Paghmani
Overnight construction workers have quite the task in Lincoln. This is not your average job. Employees start at 7 pm and work until 6 in the morning. Workers huddle up to find the next part of the highway to fix. Caffeine and other sugary snacks are needed to stay awake and alert for this job. But for the project manager Brian Schoen. He says what keeps him going, is the prize at the end.
He says, "The rewarding part for me is just knowing that we provided a better roadway for people to travel.. The best possible product for the public."
He also says working with a great team helps the long days and strange hours go faster.
"You work with guys long enough, and it's kind of like family out here," said Schoen.
Brian and his workers are on site for more than eight hours a day, and sometimes it seems longer because of the heat.But it's not the temperature that makes them throw in the towel. It's the rain that makes them call it a day.
He mentions, "The weather is the biggest factor at this point."
This project on highway 2 started on may first.. And they hope to finish by labor day. The construction began at Van Dorn… And is ending all the way down to 56th and old Chaney. Everyday they're tackle a new area until they hit the finish line.
He adds,"Accomplish something tonight.. Now we can come back the next night and continue forward."
Construction crews told me although this project is almost coming to an end.. They still want people to pay attention to the signs and drive carefully.