World War II Vet Turns 89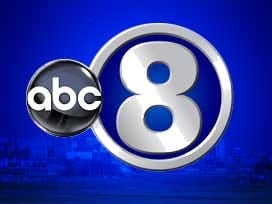 A local World War II veteran about to celebrate his 89th birthday is sharing his story of survival and his love for his granddaughter.
This coming Tuesday, Max Wilson is celebrating his 89th birthday. He lives a quiet, happy life here in Lincoln where he grew up. His favorite pastimes include spending time with his only granddaughter, Ashley. The two enjoy talking about his days as a World War II B–17 bomber pilot.
He remembers his first mission very well. "and they told us we were going to go and bomb Berlin that day. And that was the first mission that our crew had every flown."
Wilson talked about how he and his crew survived after his plane was shot down by German fighters while on a separate mission. "we went through a radio antennae building and it tore one of the wings off and one of the engines came out and we spread artillery gas all over that pasture. But we all walked away from it. He was captured and interned for about four months when he escaped along with another pilot.
After leaving the military, he began a civilian career working as a V.P. at General Motors. Ashley was a frequent visitor while he was living in California. Wilson eventually moved back to Lincoln to be closer to her and they've grown very close over the years. Ashley says she couldn't be prouder of her grandpa. "he's lived just such a full life. I don't think that I know anyone who has done more than my grandpa has or seen more than my grandpa has."
Ashley is starting at UNL next fall where she plans on majoring in engineering. She says her grandpa has had a lot of influence in helping her make that decision.