Would you be ready for an F5 tornado?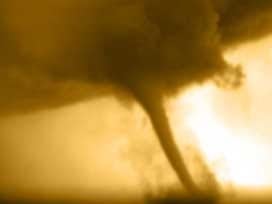 Do you know where to go if a massive tornado is headed your way?
The tornado in Joplin, Missouri was measured as an F5. The destruction left at least 125 people dead, in what authorities said was the deadliest single U.S. tornado since modern record-keeping began 61 years ago.
Where would you go if you were in the path of a massive tornado? In a tornado warning, residents are told to seek shelter in a basement of a home or building. That is usually the safest place. What if you don't have a basement or you're out on the open road?
Tonight at six, Channel 8 Eyewitness News Meteorologist Darby Bybee will show us the best places to find shelter in the event of a tornado.