WWII vet honored with appreciation pin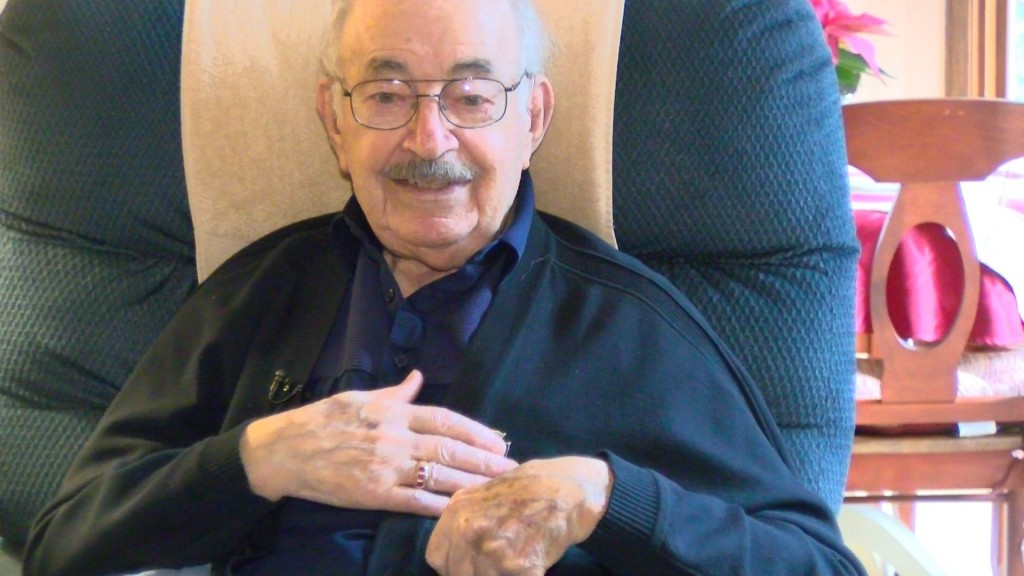 Posted By: Sarah Fili
sfili@klkntv.com
"I was a young 15 year old boy. I was working on my model a in the farm yard where we grew up and I heard this on the radio that the war had started and I ran in to tell my mother and brothers and sisters."
Jim Kamas enlisted in the Army at age sixteen- fighting in World War II.
"I can't remember my address but I can remember all of the day of Pearl Harbor," he said.
He willingly went to war for his country.
"From there we went to Europe and we were assigned to General Patton's 3rd Army," he recounted.
He fought in The Battle of the Bulge. Bastogne. Was shot by a sniper.
"You can still see the scar on my leg," he exclaimed.
Later, he was injured again when his convoy drove over a mine.
"Three of us in my vehicle were injured, the three in the second vehicle were all killed, and the three in the third vehicle were all safe," he said.
Jim even has the purple hearts, and the scars, to prove it. He is- whether he admits it or not- a war hero.
"That is beautiful. And I thank you for it. And I really don't deserve it like so many soldiers like we knew," he said as he was presented with a gift.
Kamas suffered a stroke, and has had cancer twice. Now, he's on hospice.
Friday, a group came in to honor him, and thank him for his service.
They awarded him a pin of appreciation.
"Thank you," Kamas said.
"To honor your service, on behalf of Pathways hospice and a very, very grateful nation," the presenter said.
And played him a song he could never forget- even after the stroke. He recounted his time in the war. Sacrifices made. Friends lost. Things that he will never un-see.
"Sitting there with their machine guns aimed at their curve and as we were coming up, and if they hadn't been frozen well we'd have been gone," he said, telling a story of the war.
But through it all, he smiled and laughed- knowing that he's a part of history. And given the chance, he'd go back if he was called.