Wyoming game player quotes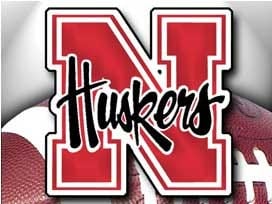 Posted: Sports
sports@klkntv.com
Courtesy: UNL Athletic Communications
Senior Safety Nathan Gerry
On creating turnovers
"Honestly, just contagious as energy. That's one thing we talk about being a Blackshirt, providing energy. Its contagious. At practice you bring energy and people build off of it and today I think that we built off of that."
On energy from sitting out last week
"The energy has built up since Rutgers, honestly. But yeah, its my senior year and as an individual I want to help lead this team. That's one of my goals, is to bring us to the Big Ten Championship. We've a great bunch of guys and I'm proud to be among them. If we just keep pushing and pushing each other to be the best that we can be then the sky is the limit for us."
On the unsportsmanlike conduct call
"I got up and thought it was the referee, I was so pumped I threw the ball into a white shirt and it was the wrong guy."
On takeaways from today
"I think that the understanding of the defense that proved we put into the offseason has helped a lot. I think that we have a lot of athletes on the defensive side and we got five picks today. I was kind of surprised, we dropped a lot of picks in the last couple weeks of practice. I was happy that Aaron (Williams) got one, but like I was telling you that turnovers are contagious. If you want to be an elite football team and we want to make it later in the year we have to get more turnovers."
On the touchdown pass before halftime
"We just put it behind us. We can't dwell on it. The dude made a nice play, the quarterback is a hell of a player. He put some balls on the money and No. 4 is also a good player. Two scholarship athletes going up against each other, one has got to make a nice play. I told Chris (Jones) just to brush it off and come back out there. He came back out and did good."
On Oregon next week
"I think one of our big emphases last year was you got to start fast. Last year we, especially in defense, we gave up a touchdown almost every first possession. So week-by-week we got to win each half. After two wins in a row its a good mentally for us going into the Oregon game with a very talented team and they're going to play until the fourth quarter."
On two wins under the belt
"It feels good, we got a W today. We just have to come back tomorrow to watch film. As a defensive unit, as a team, I think we just got to get better. If you want to be one of those elite teams, if you want to be one of the best in the Big Ten we've got to get better each day. It doesn't matter who we're playing, we got to keep progressing, we can't step back."
Senior Wide Receiver Jordan Westerkamp
On the receivers…
"I thought we did real well. Guys were making plays left and right, it was even awesome to see Gabe Rahn get in there and catch a touchdown. It's awesome when guys work their tails off and they get in there and get the opportunity and they make a big play. It's great to see that as an older guy. I thought overall today the wideouts played well. They blocked well, we were really happy with the results. As always we can always get better, we just have to keep working with Coach Williams and we'll get there."
How much were they daring you guys to throw?
"A lot. We saw that this whole week watching how they played Northern Illinois. A lot of that press man, the outside guys, we hit some big ones today. We were able to hit some inside fades just how they were playing it. We wanted to attack that and it was great to make some plays today."
On the big plays…
"If you're sitting there just pounding it away and making big play after big play it wears on those guys. That's why as an offensive guy you've just gotta go out there and never let them stop you. It'll wear and tear on them and they'll get beat down and things will become easier."
On the low amount of turnovers…
"It was just how we worked all off season and fall camp. Turnovers were an issue for us last year from everybody and we had to cut down on that because that was, when it came down to it, the difference for us in some close games. We worked our tails off in the off season to hold onto the ball and create less turnovers and it's been shown these last two games and it's been awesome for us."
On Kieron's run…
"It was great, it was awesome. He got in there and scored. He's a guy, I went up to him and said 'I'm so happy for you man because you work your tail off and it's happening for you now and it's awesome to see that.' Proud of him, our defense was making plays left and right, Nate (Gerry) had two picks today, Aaron Williams snagged one. It was awesome to see, our defense has been playing lights out."
On Tommy Armstrong Jr.'s record breaking touchdown pass…
"I'm incredibly happy for him. I didn't know that until afterwards in the locker room. He got the game ball today for doing that, so that's awesome. He's worked so hard since he's been here so it's fantastic to see that happening for him."
On the Oregon game…
"Oregon is no joke. They're a top program in the entire nation, this will be our first big test and we have to take them extremely serious and have a great week at practice because they're going to come ready to play. If we can get a win against Oregon that will be huge for our program on a national level, just beating a team like that would just propel forward a lot in people's minds."
On Brandon Reilly's diving catch…
"He thought he had it, we all thought he had it so it stunk that it was over-turned because he had awesome effort, laid out completely, and we thought he snagged it so it was tough to have that called back."
Senior Defensive End Ross Dzuris
On how sure he was that the dropped pass was a fumble
"I wasn't very sure. I just kind of saw the ball and I realized that nobody had blown the whistle. Then after the play, nobody was really sure, so I just kind of went over to the sideline and waited for the reassurance."
On if he thought his fumble recovery run would make it to the endzone
"Yeah, but you know I was more concerned about getting the ball, making sure I secured it, and I just didn't quite make it there."
On the last time he had seen a football sitting in front of him like "a big treat"
"A couple times last year, I just couldn't quite get to it. So it's nice to actually get the ball for once."
On the momentum resulting from Wyoming's turnovers in the fourth quarter
"It's real energizing. We made them pretty uncomfortable. They're not really a team that likes to sling it around a whole lot, so once we got up a little bit, scored a defensive touchdown, got the ball right back again, that momentum, we had a lot of confidence going, too."
On the repeated third-down stops made by the Husker defense
"Carlos [Davis, redshirt freshman defensive tackle] and Kevin [Maurice, senior defensive tackle] played their butts off today. They didn't give an inch up front. They stopped all those inside runs, that's why they [Wyoming] were doing all the stuff outside. They [Wyoming] knew they couldn't run the ball up the middle."
On Carlos Davis:
"He played great. It's good to see him making plays and doing his job."
On being on the right side of the turnover margin the last two games compared to the past few seasons
"It was obviously something we needed to work on. We didn't get the ball back for our offense very much, so when we don't do that, we can't complain about the offense turning it over. We've got to make our own opportunities on defense.
On the satisfaction of being able to make opportunities on defense
"That's great. That gives the offense a lot of energy. That gives them a lot of confidence when we're going out there and getting the ball back right away for them."
On stopping Wyoming junior running back Brian Hill
"They tried to pound the rock, and I think we bowed up and stopped him. The only runs they really got on us were those flies and the quarterback cross."
On the difficulty of letting an incomplete pass go or trying to recover it
"It's hard, at practice if I ever just see the ball on the ground, it's just good mental practice to just pick it up and run it a little bit. Might as well think that it is a fumble and have it called back than not get it."
On the adjustment in preparing for Oregon next Saturday
"I haven't watched film on them since the offseason, but we know they're a good football team. They've got a lot of speed, so it'll be a fun game."
Senior Quarterback Tommy Armstrong Jr.
On whether or not Wyoming was daring them to throw the ball
"They were. A lot. Definitely in the beginning of the game, we kind of tried to establish a run game here and there. Definitely we just do what we do best, zone reads and things like that. They were playing pretty well. We had to take advantage of what they were giving us, getting the ball out a lot, giving guys a chance to open space to make plays and they did. We felt like we were marching down the field, but we were coming up short here and there. Definitely in the red zone we have got to make sure we take care of the ball. Going down there and converting the first down and throwing a pick wasn't a good thing for us after our defense got us a stop."
On setting the school record for career touchdown passes (57)
"It means a lot. Not going to do it without those guys, they did a great job today by just making plays. There was a bunch of catches and yards, got after contact. It just shows how much those guys are working hard for extra yards. [Jordan Westerkamp] catching a ball six yards downfield, getting hit by a guy, and then making that into a 60-yard gain, 40-50 yard gain. It just shows a lot about those guys, it doesn't do any justice by just putting my name up there. Those guys work their tails off to help me get that goal. We've got a lot of season left and I'm excited. Those guys out wide, they make plays. You saw it today. When they're called upon to go out there and make plays, definitely when a team is stacking the box. The awareness to throw the ball, those guys stepped up and said "hey give us a chance to the ball and go out there and get it". That's what they did so that record doesn't do any justice for me. It just shows how much they work their tails off to help me out."
On whether or not he's ever received a game ball before
"No, I have not."
On things ramping up with Oregon next week and Big Ten after that
"It does a lot. Like I said before, all games matter. This is a big week for us coming up. We know it's going to be hectic. We know it's going to be a lot of eyes on us, definitely how we handle the situation. Like we always tell each other, we've just got to make sure we stay focused. Let the outside things just be there. We can control what happens in this facility and practice, how we study film. We can't get caught up in a big time game (atmosphere). We've got to focus on us. That's what it is all about this year, is focusing on us getting better each and every week. This is going to be a big task for us. I think we're ready for it. Definitely you know (facing) these guys going into conference. Set us up for a great conference play, definitely having to playing a great team like Oregon."
On having Oregon in the back of his mind this week
"No not really. Now that we talk about it, now I'm actually focused on it. I haven't really been thinking about Oregon. You always have to focus on the week you have to study for. First week, we focus on Fresno. This week, focus on Wyoming. Now that this game is over with, our main focus is on Oregon. Two weeks ago, bunch of questions about Oregon, but our main focus was on Fresno State. Now that each game up, 2-0 in those two major games, now this game is just like any other week. We play to win the game. We have to focus up, make sure we take the first day, come out strong, make sure we study as much as we can, and just get prepared for it."