Wyoming man gets 12-26 years in Nebraska case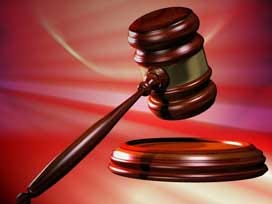 Posted by: KLKN Newsroom, 8@klkntv.com
LINCOLN, Neb. (AP) A Wyoming man who was twice convicted for unlawfully buying vehicles in Nebraska has been sentenced to prison.
Court records say 53-year-old Thomas Merchant, of Cheyenne, Wyo., on Wednesday was given 12 to 26 years in prison and credited with more than two years already served.
Merchant had been granted a second trial by the Nebraska Supreme Court in March. The court said trial testimony by the director of Nebraska's Motor Vehicle Industry Licensing Board effectively "instructed the jury on how to make its decision of Merchant's guilt.''
Merchant originally was convicted last year. Prosecutors say Merchant bought 19 vehicles from the Nebraska Auto Auction in June 2011. The business said the checks Merchant wrote for the vehicles bounced and that Merchant included a fake dealer's license number on paperwork.