Yazidi community raising money for family back in Iraq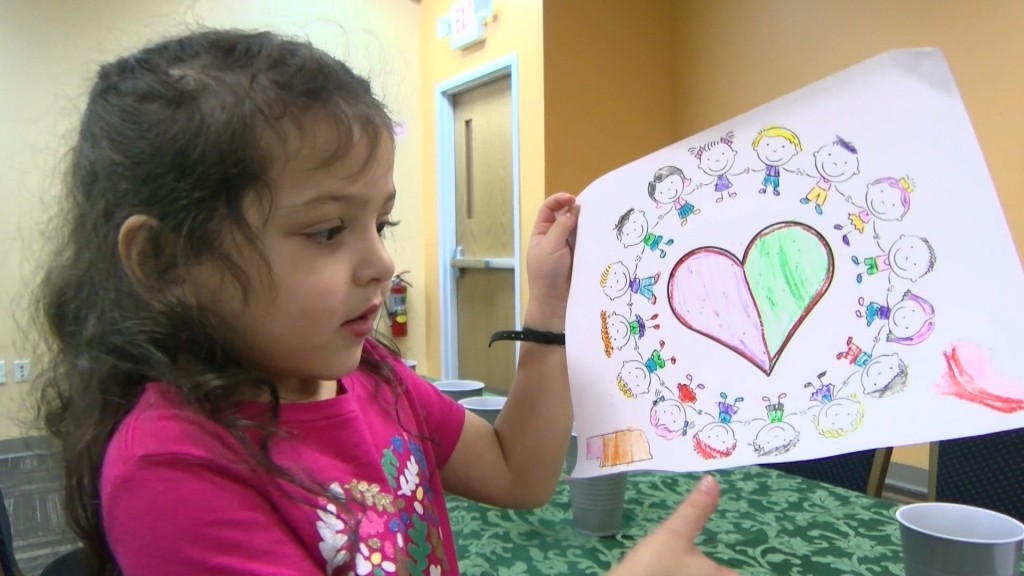 Posted by: Abigail Wood
awood@klkntv,com
Many of the people gathered at the Center for People in Need Sunday have been to hell and back. All of them are touched, in one way or another, by the war ISIS is waging on their home country of Iraq.
"I stepped on a landmine," this from 12-year-old Ayman, who lost his arm a year ago and severely damaged both his feet when he stepped on a landmine while living in a refugee camp in the Sinjar Mountains.
"The recovery was very difficult," he said. "My foot would not heal."
Just a few months ago he was cleared to come to Lincoln for surgery. He can stay just until his treatments are done, then he goes back to Iraq.
"Obviously with the winter coming they're not going to be able to have the necessary items and basic needs that we have, that we never worry about." said Laila Khoudeida, a social worker helping Yazidis settle in the area.
And there are people like Khudayda Assaf, who served with the U.S. military and got a special visa to escape. It's a relief, and yet so many people he loves are still in the path of ISIS.
"Even my relatives," he said. "They kidnapped 58 of my people, kids, women, and men."
Sunday's fundraiser was for the people living in refugee camps in Iraq who face a barren winter with no food and no clothes.
"The war in Iraq and the war in general and the refugee crisis and a lot of the stuff we see on the news," said coordinator Catherine Rodrigues, "It might seem so far away for a lot of us here in the community but for a lot of people who live here it's very close to home."
The group sent 100 percent of Sunday's proceeds directly to families in Iraq. They also sent notes and pictures so the people who can't flee Iraq have a reminder of hope.
If you are moved by the stories shared here today and want to give, the organizers today suggest Yazda, a global organization dedicated to helping the Yazidi refugees.