Yellow ribbons will welcome troops home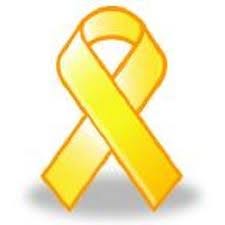 For several weeks, a group has been making yellow ribbons and Friday night, they put the final touches on Saturday's homecoming ceremony.
A sea of yellow now surrounds Seacrest Field, a welcome home to 275 Nebraska National Guard members. The volunteers say it's the highest honor they could give the men and women serving our country.
The 67th BattlefieldSurveillance Brigade and the 1167th Brigade Support Company will return home on Saturday after spending nearly a year in Iraq.
Over the past two days, thousands of yellow ribbons have been tied on trees, light poles and fences surrounding Seacrest Field. The ribbons are all handmade and all crafted with a touch of love.
With every yellow one tied down, brings out a new emotion for one military fiance. Melissa Maggitt says she'll, "just be happy when he's home safe. Get to hold him. I think that's the first thing, finally being able to get to hold him."
This is Maggitt's first go–around with the deployment process. In the final 24 hours leading to her fiance's arrival, it's hard for her to fight back tears. The excitement of it all overwhelming. Maggitt says she's proud and honored to display these yellow ribbons. "As you're making them, you just think of everything that they sacrifice for us here. It's a big honor to be able to do this right now for them."
The National Guard members are expected to arrive at Seacrest Field at 9:30 Saturday morning. Everyone is invited to welcome them home.