Yori pleased with young talent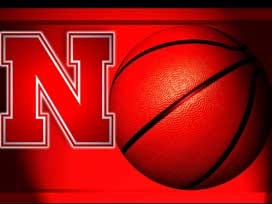 The Nebraska women's basketball team tipped off practice June 19 for its summer tour of Europe in early August, and Coach Connie Yori is excited about the Huskers' level of play after two days of practice.
"I am very encouraged by the play of our freshmen," Yori said. "We've got some good young players who really have a chance to help us this year. It's exciting to see them picking things up pretty quickly."
Nebraska's four-player freshman class of Emily Cady, Brandi Jeffery, Tear'a Laudermill and Hailie Sample practiced with the rest of the Huskers for the first time with an early morning workout on Sunday, June 19.
The Huskers also held their second of 10 days of NCAA allowable practices on Tuesday, June 21. NU is scheduled to hold practices June 27, 28 and 29. The Huskers will conclude their summer practice Aug. 1-4, before playing four games in Sweden, Norway and Denmark, Aug. 5-15.
"Our returning players have gotten better since the end of last season, and our freshmen have shown both the athleticism and instincts to help us right away," Yori said. "Emily, Brandi and Tear'a have all done good things for us in practice, and Hailie was able to practice for the first time Tuesday, which was also encouraging."
Sample, who sat out Sunday's workouts with a minor injury, was joined on the sideline for the start of practice by Kaitlyn Burke and Harleen Sidhu. Both of NU's seniors are recovering from offseason surgeries and are hoping to be back near full strength for the trip to Europe and the upcoming season.
"It's kind of exciting to see us running practice at a fairly quick pace with some good progression, when we know we have no seniors on the floor."
Jeffery, a guard from St. James High School in metro New Orleans, earned Gatorade Louisiana Player-of-the-Year honors in 2011 after leading her team to a state title. She was also a Parade High School All-American after
Laudermill, a 5-9 guard from Riverside, Calif., joins Jeffery as a newcomer to the NU backcourt after being ranked as one of the top 100 players in the nation. A long and speedy guard, Laudermill has shown the ability to wreak havoc with her defensive skills.
Cady, a 6-2 forward from Nebraska high school power Seward, joined Laudermill as a top 100 high school prospect a year ago. She also ended her prep career by helping Seward to 75 consecutive victories and three straight Class B state titles.
Sample, a 6-1 freshman forward from Marcus High School in Flower Mound, Texas, rounds out Nebraska's crop of newcomers.