York county family concerned about proposed oil pipeline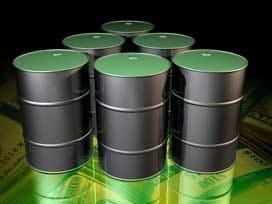 An independent study on the proposed TransCanada Keystone pipeline, which would run through Nebraska from Canada to the Gulf of Mexico, was released on Monday.
UNL Professor Dr. John Stansbury did the study and says TransCanada underestimated how many spills can be expected. He says they projected 11 in the next 50 years, but his research turned up many more. He says, "I came up with more like 91 significant spills and significant would mean greater than 50 barrels."
TransCanada Keystone representative Jeff Rauh says because Dr. Stansbury used historical data in his report, it's not quite accurate. He says technology has advanced and that TransCanada will go above and beyond required safety measures.
If everything goes as planned, the pipeline will run right through a part of York County. One family there says it's not giving up a crucial few acres of land if something isn't changed.
Susan Dunavan and her family are the hold outs. Dunavan says, "I'm not a liberal, I'm not an environmentalist, I'm just a concerned landowner."
Keystone representatives report 90% of affected York County landowners have already signed over easements to their land. The Dunavan's are in the 10% who haven't. Dunavan says, "We bought 80 acres about 30 years ago and we wanted to bring it back into native prairie, so we've been working on that, planting native flowers and grasses. It's been a struggle."
TransCanada wants to run their pipeline through five acres of the Dunavan's land, but the Dunavan's say even with all their hard work aside, they're still too concerned to sign. Dunavan says, "We wanted just one pipeline and we wanted that specified in the easement and they refused to do that. Everything we questioned, we wanted in writing, but they had an excuse not to."
She says she's not even opposed to an oil line, but that she's opposed to overly optimistic environmental effects TransCanada tells them the project will have on their land, the area's water and the nation as a whole. "It's not about the money. I'm concerned about the Ogallala Aquifer I'm concerned about the Sand Hills being restored. "
The U.S. State Department has the final say on whether the pipeline can even be built. A decision is expected in December.