York teen enters plea in child molestation case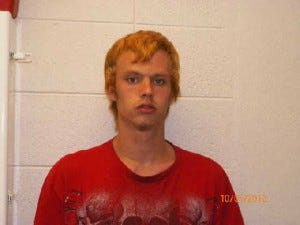 POSTED BY: KLKN Newsroom
8@klkntv.com
YORK, Neb. (AP) _ A 19-year-old eastern Nebraska man has pleaded no contest to a charge that he molested a 3-year-old girl. The York News-Times says Damien Hartman, of York, made the plea Monday in York County District Court. Hartman's trial was scheduled to begin May 14. His sentencing has been scheduled for Jan. 22.
A witness reported the October incident to police. Hartman remains in custody, pending $100,000 bail.
Hartman will be required to register as a sex offender.