York woman says she spent money she found in a wallet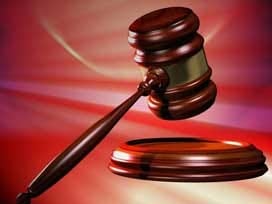 Posted By: KLKN Newsroom
8@klkntv.com
A York woman has told a judge that she spent all $1,400 she found in a wallet that had been left on a convenience store counter by another woman.
Marie Collins, of York, pleaded no contest to a felony theft charge earlier this week. Her sentencing is scheduled for Aug. 20.
Prosecutors say a woman told police she'd left her wallet at a local convenience store in May but learned that it was gone when she went to retrieve it.
Police watched security system recordings and saw the woman leave her wallet on the store counter. The recordings later showed Collins at the counter, standing in a way that blocked the security camera. Police say that when Collins left the store, the wallet was gone.