Young hero helps September 11th victims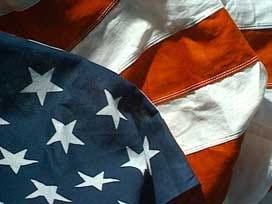 By: Kelly Sommariva
ksommariva@klkntv.com
Sunday marks 10 years since 9–11. And we'd like to introduce you to a great young man inspired to help victims. But who also has an incredible story himself. Almost anyone you ask will be able to tell you exactly where they were on September 11th 2001. Then 10–year–old Rochan Pinho was in remission. Having just beaten brain cancer that left him temporarily paralyzed. But that's only the beginning of his remarkable story.
Rochan said, "I just thought there must be some way I could help them." As the world watched tragedy unfold on September 11th 2001. Then 10–year–old Rochan Pinho had just beat cancer in his brain and spine. Even while in remission, in his heart, Rochan knew the children of 9/11's victims were hurting more than he ever had.
"I had my parents throughout treatment, I've grown up with them. Just thinking about the children who lost their parents I can't even imagine the suffering they're going through," Rochan said.
Rochan got to work. Starting with simply his dad's old button press, and an idea. Over the next year, Rochan estimates he made more than 20,000 pins, by hand, and sold them at local stores.
"I told myself to never give up. Just to keep on going. As long as there are people to help, I thought I should help," Rochan said.
A decade later Rochan is 20 years old and studying to be a chef. But his mark on so many fragile lives has never faded: he's raised an incredible $250,000 for the New York World Trade Center relief fund.
"I don't think I could have accomplished that in a lifetime of my own," Michael said.
And for those who wonder why this extraordinary young man could be so humble, as he sifts through honors and thank you letters, perhaps Rochan himself puts it best; "The biggest reward comes from within."
Rochan has been presented with so many honors. But he told us the one he holds most dearly is a flag that flew over Ground Zero. But, he says, the flag wasn't meant for him but for everybody, so he's donated that to a museum in his home state of Hawaii.