UPDATE: Another BB gun attack in Lincoln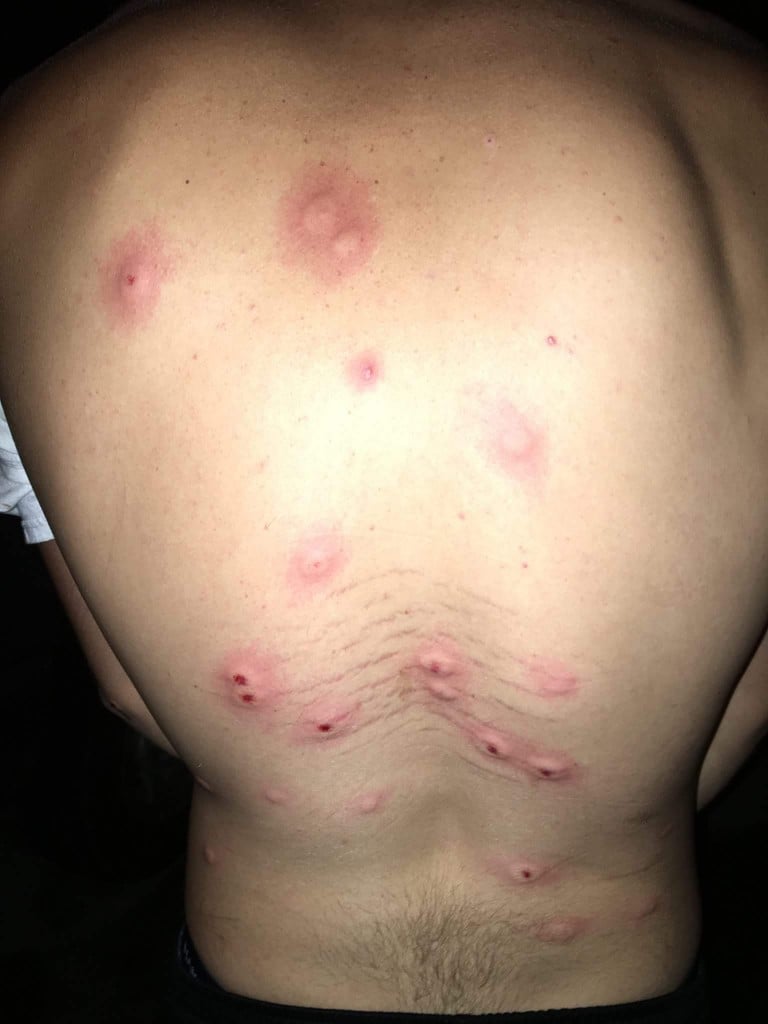 Posted By: Nicole Cousins
ncousins@klkntv.com
A second BB gun attack strikes Lincoln.
This time it happened in Highlands at Fountain Glen Apartments near NW 1st and Fletcher at 1:20 a.m.
One man, age 25, says he was shot multiple times with BBs outside his first floor apartment.
Police do not know if this is related to Monday's attack near SW 30th and A.
---
A southwest Lincoln family speaks out after a random, violent attack.
Three young men were outside on their driveway near SW 30th and A Monday night when two strangers — masked head to toe carrying BB guns — walked right up to them and opened fire.
"We were just hanging out outside when they walked around the corner and stopped right in this driveway behind me and started shooting us with BBs," Nick Stout, one of the victims, said. "They had hoods up, were covered head to toe. We couldn't see them."
Dozens of shots were fired; one was hit 23 times in the back, another had 5-10 welts on his side.
Stout dodged the BBs, but the attack still came as a surprise.
"That's what was most surprising; this is a pretty good neighborhood," Stout said.
In fact, the Stouts say many young families call the neighborhood home.
Parents like Jennifer Stout said thought of young children falling victim to this kind of violence is what's worst.
"We just want to do whatever is going to keep the kids in this neighborhood safe," Jennifer said.
The Stouts filed a report with Lincoln Police and notified their neighbors of the incident.
They hope the attack was isolated and won't happen again.