14-year-old becomes world champion baton twirler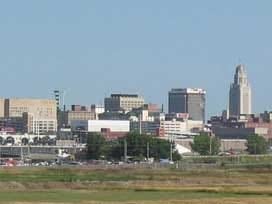 By: Megan Palera
mpalera@klkntv.com
She's only 14, and can already add world champion to her resume. Steffany Lien just returned from the World Championships in Switzerland, where she defended her title and took home not one, but four golds for team U. S. A.
She's like a ballerina, but with a whole lot more tricks. It's those tricks that helped Steffany Lien win the title of World Champion. "I still can't believe it. It hasn't sunk in," said Lien.
The Irving Middle School student has been twirling since she was four with the encouragement from her mom. "She also signed me up for cheerleading and gymnastics as well as baton and at the end of the summer, she asked me which one would you like to continue doing and I chose baton twirling and I've never regretted the decision," Lien said.
There's been no need to. This year at Worlds, she not only defended her title in the two-baton event for the pre-teen age group, but she swept all four categories bringing home four gold trophies for team U. S. A.
So what does it take to be a champ? Lots of practice! "I practice about two hours a day and before Worlds it was about three-and-a-half to four hours a day plus my dance training."
The Worlds are held every three years and is the closest kind of competition to the Olympics for baton twirlers. Steffany hopes to continue to qualify and someday bring her skills to the football field of a major university.
Steffany's coaches say she is a true inspiration for all the young girls here in Lincoln .