Links We Mentioned
Looking for a link we talked about on a newscast? Here's where it is!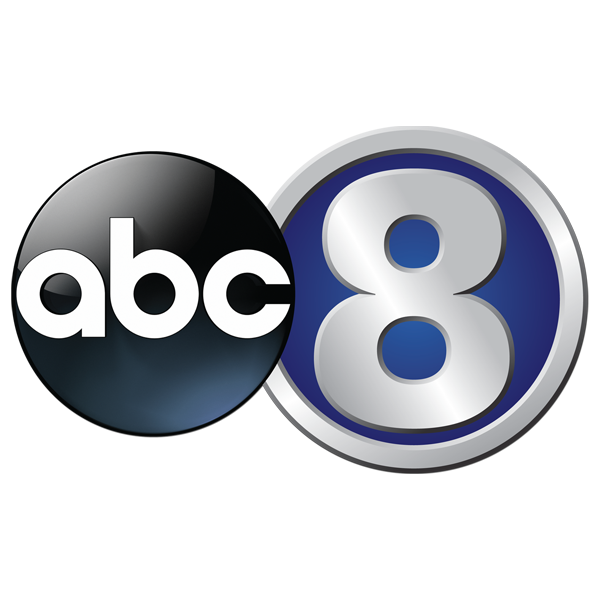 LINCOLN, Neb. (KLKN) – We say "you'll find that on our website" a LOT on the news, but there is so much information on the Channel 8 website and app. We wanted to make it as easy as possible to get the link you want.
The "Links We Mentioned" are below starting with the most recent.
Friday, April 9
Pet portrait fundraiser to benefit The Cat House
Monday, March 22
NWS – Omaha Storm Spotter class information
Thursday, March 11
Breaking down the $1.9 trillion COVID-19 relief package
Monday, March 1
NWS – Hastings Storm Spotter class registration
NWS – Omaha Storm Spotter class information
THURSDAY, FEBRUARY 25
National Weather Service Spring Flood Outlook
TUESDAY, FEBRUARY 23
NWS Storm Spotter Class registration
UNL professor seeking student insight about remote learning
Nebraska receives $200M in emergency rental assistance funds
MONDAY, FEBRUARY 22 
Report Potholes or other Non-Emergency Problems in Lincoln
Heart health tips during cold weather
THURSDAY, FEBRUARY 18
TUESDAY, FEBRUARY 16
THURSDAY, FEBRUARY 11
Second annual 'Burgers for Blankets' fundraiser kicks off Friday
WEDNESDAY, FEBRUARY 10
Zoom link for DHHS online townhall at Mt. Zion
TUESDAY, FEBRUARY 2
COVID Vaccine in Lancaster County Phase 1B Starting Friday FAQ
THURSDAY, JANUARY 28

Click to report unplowed Lincoln roads
Nebraska COVID-19 vaccine registration website
SUNDAY, JANUARY 24
Snow Angels Program – Ask for help or volunteer to help shovel a neighbor's home in Lincoln area
MORE: Storm Alert Team Weather
MORE: School & Business Closings
FOLLOW US ON SOCIAL MEDIA:
Chief Meteorologist John Dissauer
NEBRASKA ROADS
CITY/COUNTY SNOW INFO
City of Lincoln Snow Information
Lancaster County Winter Storm Information
Crete Winter Weather Resource Guide
Fillmore County Snow Removal Plan
WEDNESDAY, JANUARY 20
How to Rescan if you can't see Channel 8
TUESDAY, JANUARY 19
Lancaster County COVID Vaccine Information or call (402)441-8006
COVID Day of Remembrance (national)
COVID Day of Remembrance (local)
MONDAY, JANUARY 18
Nebraska Regional Food Systems Initiative 2021 Summit
SATURDAY, JANUARY 16
THURSDAY, JANUARY 7
VIDEO: DHHS talks vaccination plans for Nebraska seniors
MONDAY, JANUARY 4
The Nebraska Game and Parks Commission to host Nature Tails
THURSDAY, DECEMBER 31
When is it my turn to get a COVID vaccine?
WEDNESDAY, DECEMBER 30
Snow Removal/Parking Ban Information
Nebraska 511 Traveler Information
Take 'Em Hunting Challenge Information
SATURDAY, DECEMBER 26
Christmas Tree Recycling Signup
Holiday Lights Recycle Drop Off Locations
FRIDAY, DECEMBER 25
Marcus Theatres, Christmas Day Movie Openings
THURSDAY, DECEMBER 24
WEDNESDAY, DECEMBER 23
MONDAY, DECEMBER 21
Love mini-golf? ABC's Holey Moley is now casting
FRIDAY, DECEMBER 18
Christmas Lights Map Facebook Page – Phillip's Lincoln Lights
COVID-19 Virtual Memorial Wall
THURSDAY, DECEMBER 17
Lincoln Mayor, local nonprofits talk holiday giving
WEDNESDAY, DECEMBER 16
COVID-19 leads to increase in food assistance demand in Lincoln
MONDAY, DECEMBER 14
FRIDAY, DECEMBER 11
New Nebraska DHMs In Effect Saturday, December 12
THURSDAY, DECEMBER 10
MONDAY, DECEMBER 7
FRIDAY, DECEMBER 4
DHHS Essential Caregiver Guidance for Long-Term Care Facilities
THURSDAY, DECEMBER 3
Beatrice Reverse Parade, Saturday, December 5
WEDNESDAY, DECEMBER 2
Lancaster County COVID-19 Dashboard
TUESDAY, DECEMBER 1
Phillip's Lincoln Lights Facebook Page
FRIDAY, NOVEMBER 27