80's themed ice cream shop brings nostalgia through the summer heat
The grand opening for "Scoops" was delayed by COVID in March. Now they're back in full swing.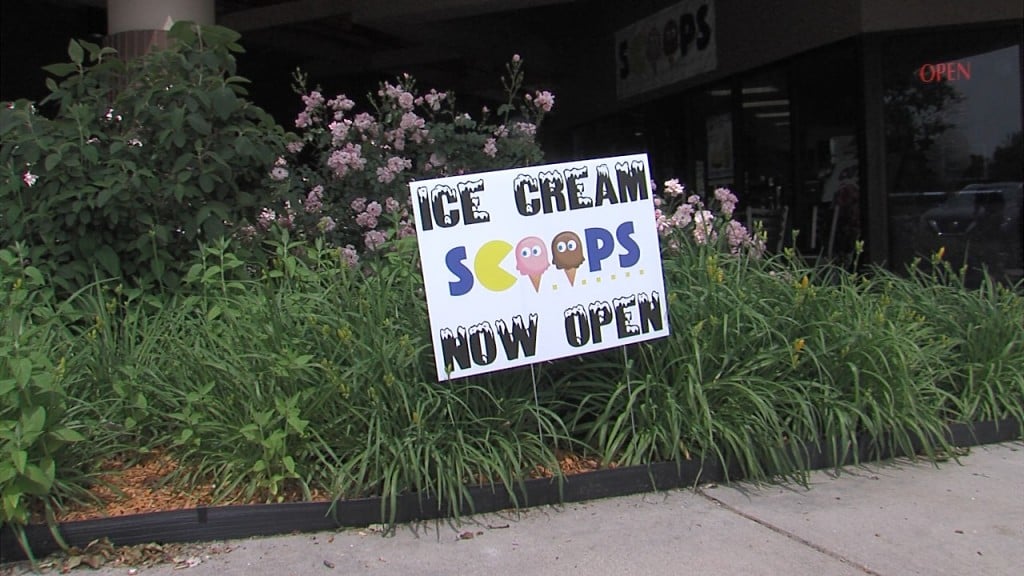 It's an ice cream shop with a little bit of a kick. Locally owned "Scoops" in East Lincoln is working to have their grand opening despite a pandemic.
"Lincoln loves ice cream, they always have," said Mike Bretta, owner of 'Scoops' and local vintage toy store 'Toys From The Past.'
By the power of Grayskull, he says nothing tastes and feels better than 80's nostalgia.
"Haha It was kind of crazy, I had a mullet and everything, so I did, yes, it was just a simpler time," said Bretta.
Just like mullets and Atari, a good time will always hit home.
"80's nostalgia right now is really popular. What's old is new again and it just seems that people really love the 70's, 80's, 90's right now, it takes them back," said Bretta.
So, naturally, scoops on 70th and Van Dorn is an entirely 80's themed ice cream spot, but, it comes with a modern twist to keep things fresh.
"I always tell people that square ice cream tastes better, and I get some weird looks, but to me it does, so," said Bretta.
They boast over 52 flavors of hand dipped ice cream, 6 flavors of edible cookie dough, and 56 flavors of shaved ice, a variety sure to excite the child in all of us.
"I love it, I love the kids when they come in and they want a shaved ice and they leave with colored tongues, so it's kind of a funny thing," said Bretta.
Scoops opened in November and was supposed to have a grand opening in March, but the COVID business closures interrupted.
Thankfully, they're back up and running like Super Mario, serving up to 100 customers on a good day, about the size of a rebel alliance.
Mike says, sometimes past and present find mysterious ways to keep us all connected.
"If it wasn't for the internet, I'm not sure either of my businesses would've survived after this," said Bretta.
You can reach their Facebook page here.