VIDEO: A Beatrice girl continues to volunteer at local nursing home
From painting nails to lending a helping hand, a 12-year-old girl is glad to volunteer at a nursing home once again.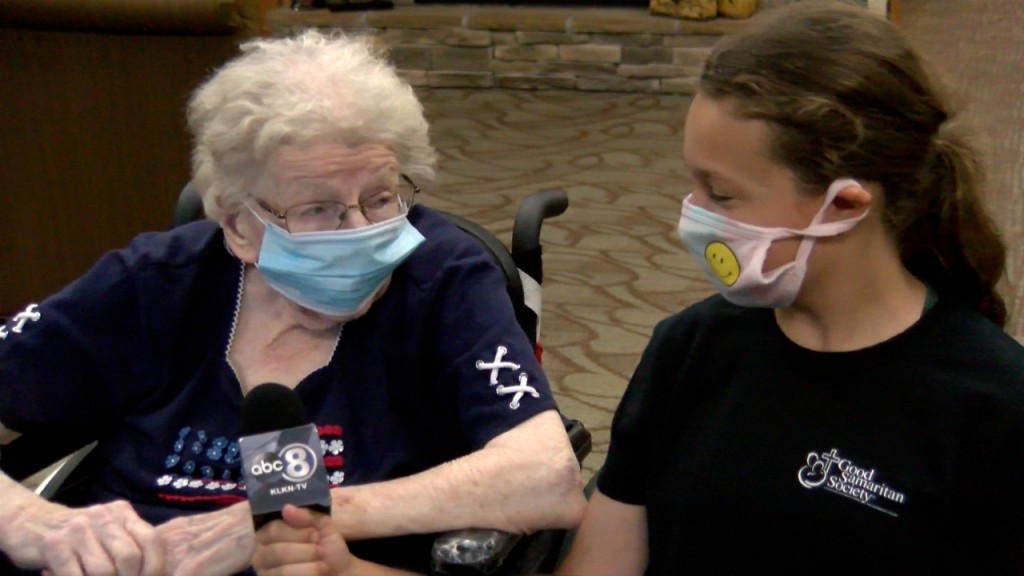 LINCOLN, Feb. (KLKN) — From painting nails to lending a helping hand, a 12-year-old girl is glad to volunteer at a nursing home once again.
"We talk about most anything don't we Jorjie?" said Bonnie Ostrich, a resident.
Staff and residents at the Good Samaritan Society in Beatrice are all smiles when 12–year–old Jorja Boller walks into the room.
She's been volunteering since she was five and shares a special bond with the ladies.
"There's a lot of things we talk and laugh about, but it's usually when we start playing games or something," said Boller. "There's always something to laugh about."
"I appreciate the girls coming and playing cards," said Judy Vrtiska, a resident.
"Oh, I just have a nice visit with her. She's a lot of fun," said Ostrich.
Jorja says when the pandemic forced her to stay home, it was tough.
"I couldn't come in here," said Boller. "So, I was just sitting at home like when am I going to be able to do anything again and I was kind of being sad and then they told us we could come and walk around outside. So I was like, yea, I want to do that."
That she did, with her family and horse Peanut. They also played tic tac toe on the windows with expo markers.
Recently, she got to come inside, paint nails and play games just like old times.
But sometimes, heartache comes with the happy times.
"Sometimes it's like really hard, especially when you're not expecting it and you don't know that it's going to happen," said Boller. "Especially if it's someone that you were close with."
Her aunt says Jorja has matured so much as she works with the elderly.
"She does a great job speaking with the elders and is very comfortable with all of them," said Robin Gascon, for Good Samaritan Society Beatrice. "So, I think she takes that stigma away from, you know, not wanting to go into a nursing home."
Jorja has won pageant titles and awards for her volunteering and even started a charity.
She feels young people should take a chance and visit local homes.
"There's a lot of nursing homes that they don't really have volunteers," said Boller. "I know it's good just to get out and volunteer at your local nursing home or even anywhere in your community, cause it really makes you feel good and it just helps out your community a whole bunch."
Jorja says she's excited to bring her horse peanut back for the seniors.